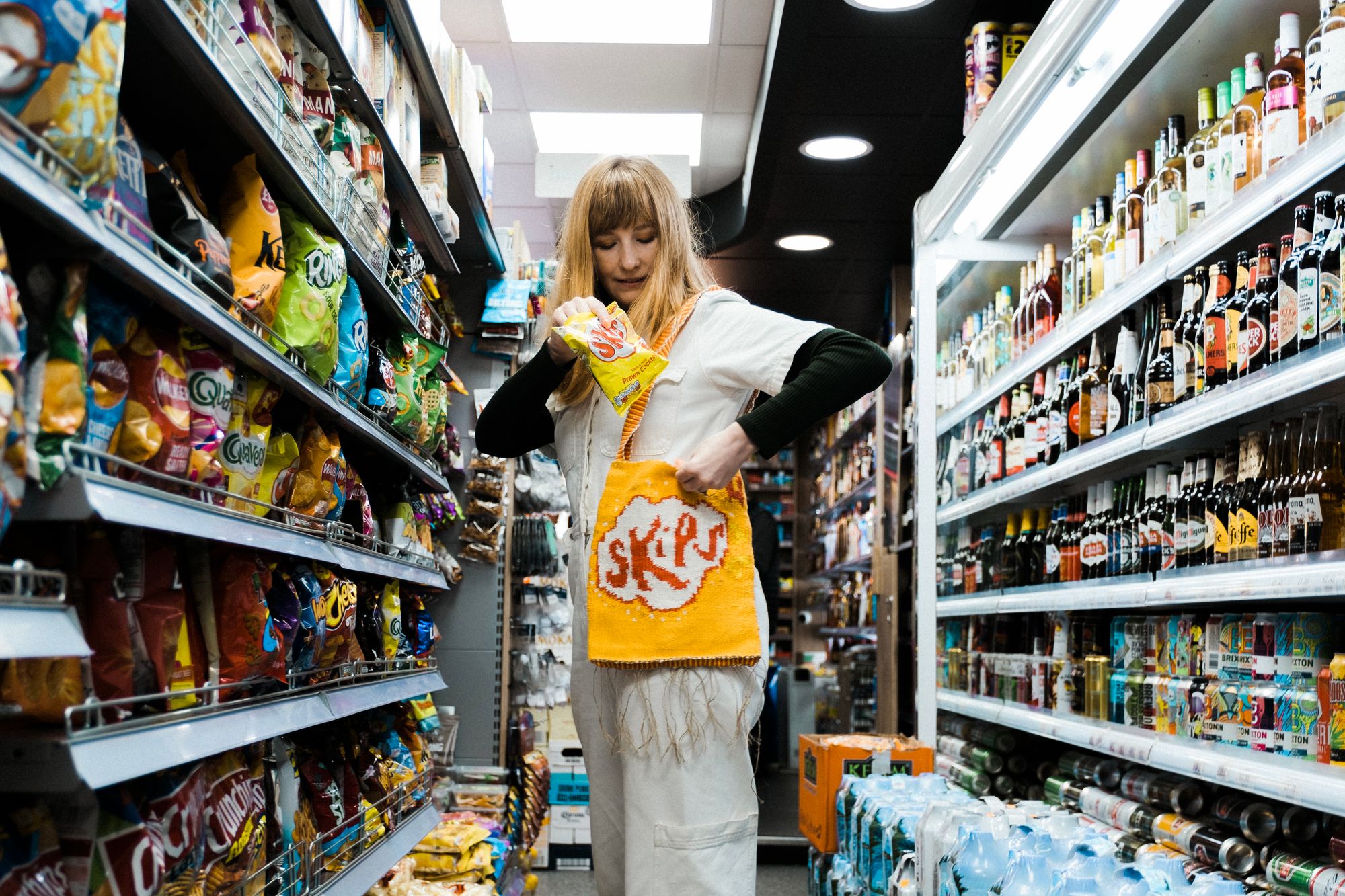 Good afternoon!
Just wanted to say a quick thank you for signing up to my newsletter in the last few weeks and for taking part in the hat giveaway! I had a lot of fun with it.
Thanks also for all your kind words about my first proper newsletter & for your excitement about the CRISPS collection.
I'm pleased to say that the CRISPS collection will be launching on Saturday the 26th of November (just in time for some Christmas shopping - you could even use the SKIPS bag!) More details on that soon.
Some other news:
I'm going to be holding a Backstrap Weaving workshop at Make Town in Hackney on Saturday the 11th of February. The class is 3 hours long and all levels are welcome. Fight the post-Christmas blues and book yourself a space or buy it as a present for someone you know!
Next week in the studio I'm prototyping backstraps for my backstrap Loom Kits that I'll be launching alongside the CRISPS collection. The wooden parts of the backstrap looms are currently being hand-carved by Gareth in Nottingham. I'll be sending a newsletter about these soon as well, and showing you some behind the scenes of how the looms are made.
That's all for now! I hope you have a lovely rest of your weekend.
Thanks again for reading and chat soon!
Alex