Backstrap Weaving Workshops
As you can tell, I love backstrap weaving. Weaving is such a beautiful and meditative process. It's repetitive, satisfying and a great way of creating a connection between our minds and our physical selves.
And that's why I would love to share this way of weaving with others! I'm available for workshops for birthdays, hen/stag dos, or even work parties. All ideas welcome, just drop me an email.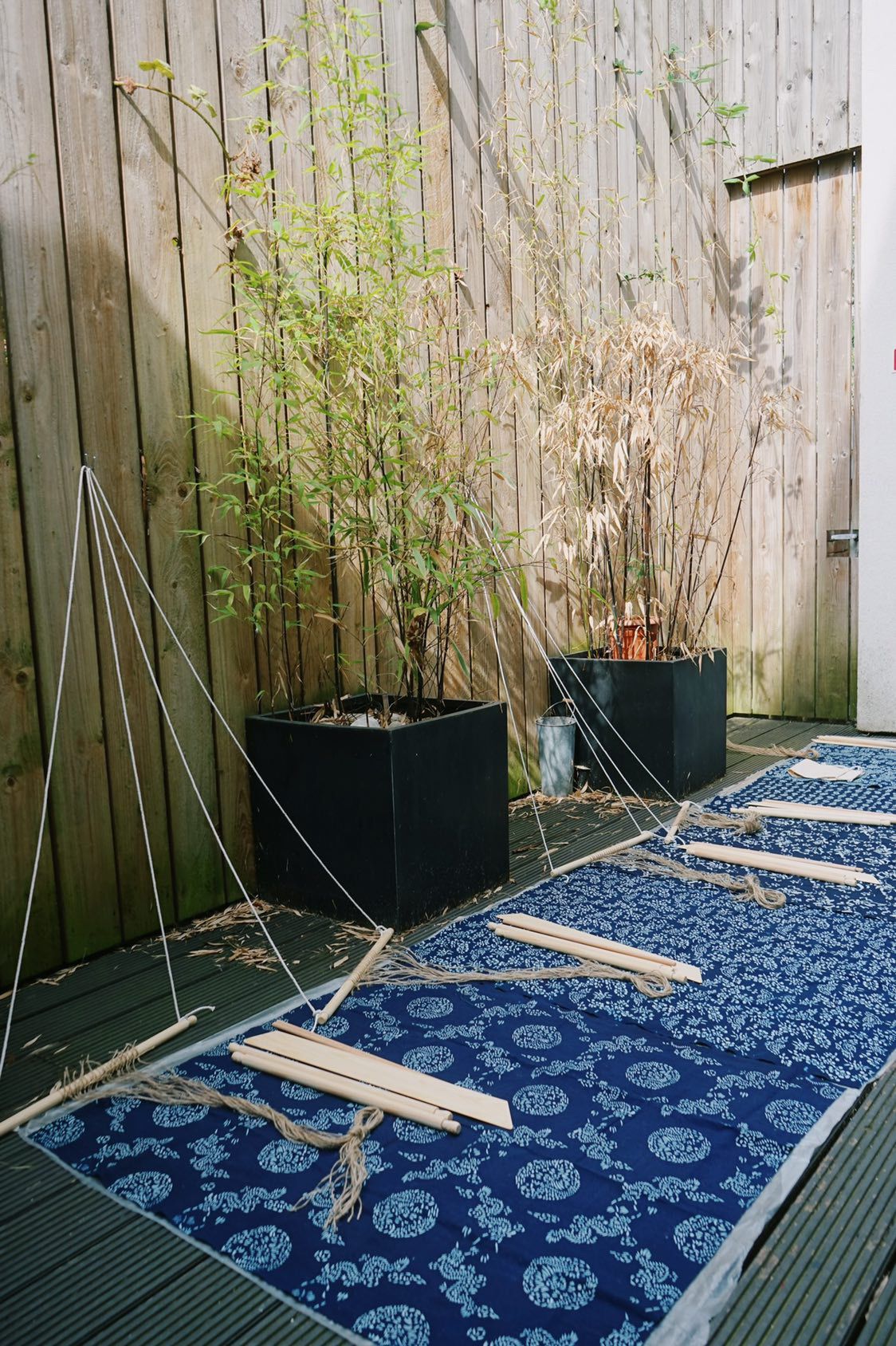 What to expect
During the course of a 3-hour workshop, I take you through my personal story with backstrap weaving, some history and also how the backstrap loom is structured and how it works.
You will then learn how to set up your loom from scratch for tapestry weaving. We will start with attaching the warp strings from the back to front beam with the right tension, then we will attach the shed stick and heddles.
You will also learn how the mechanics of the loom work with the movement of your body. You will learn some basic stitching, as well as weft interlocking and how to add the third beam to your weaving when your weaving becomes longer as your progress. I'll also show you some finishing techniques that I use when my pieces are off the loom.
At the end of your class, I'll send you a PDF that you can refer back to as you continue your weaving journey! You'll also be welcome to email me if you have any questions.
I'm also available for longer sessions where attendees will be able to spend more time learning about backstrap weaving and understanding how to build a tapestry pattern.
I hold regular backstrap weaving workshops around London, so sign up to my newsletter if you want to hear about them first!