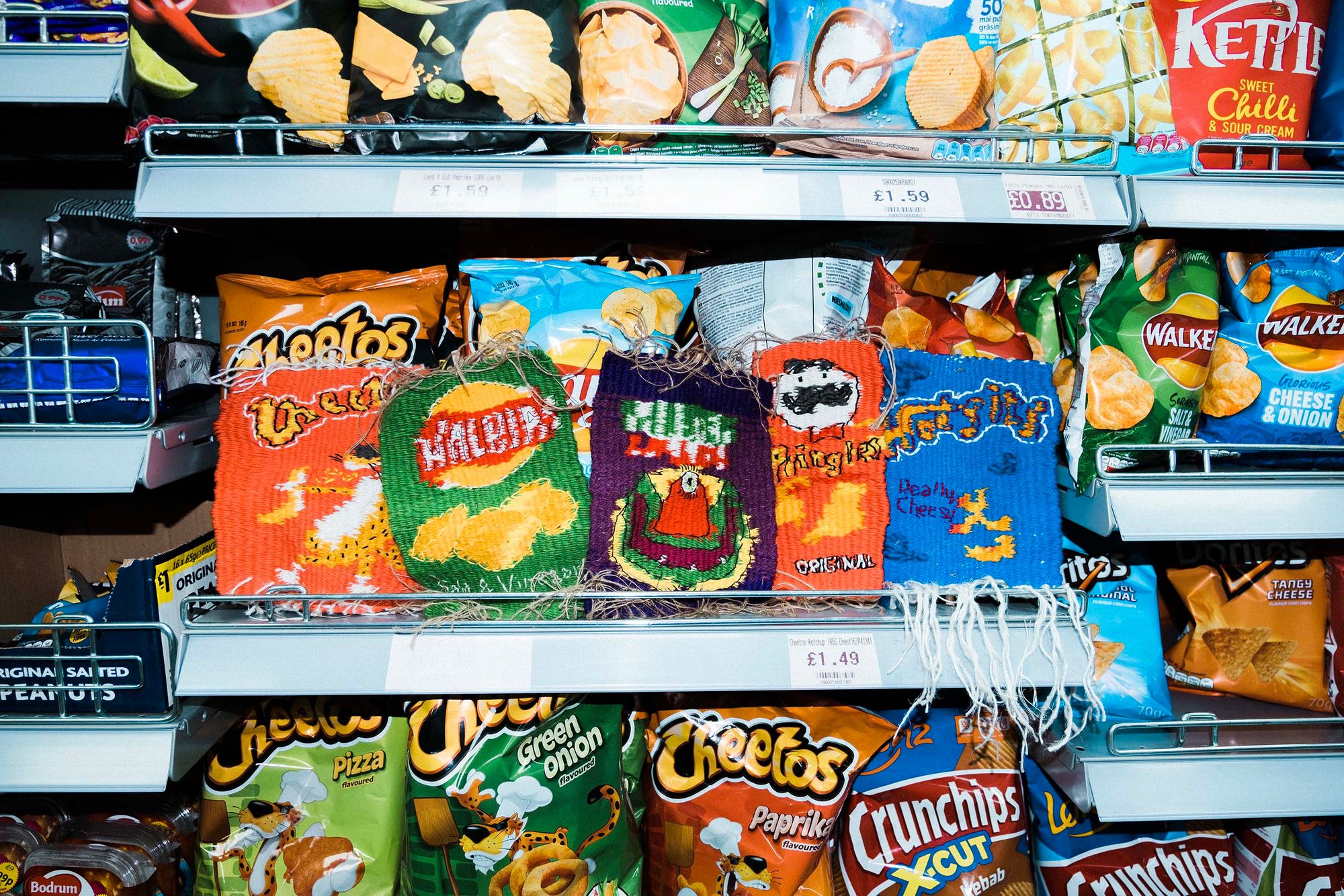 When weaving my CRISPS collection, I observed that people's emotions around the subject matter were high. Not only was there instant laughter and a warm affection for my work, but people around me simply had to make sure that I knew which crisp packet I had to weave next.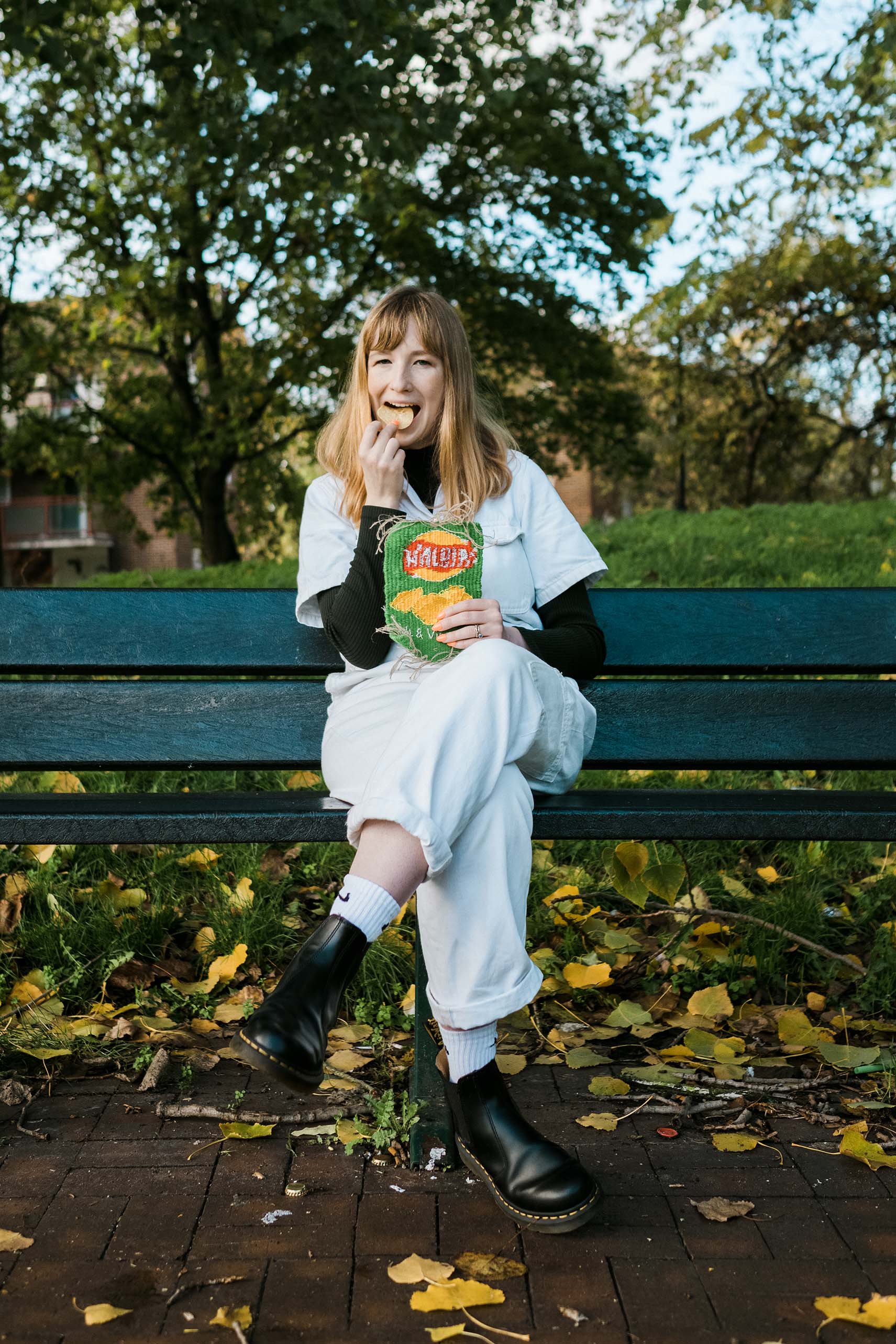 The collection is made of five wall hangings depicting crisp packets including Monster Munch, Wotsits, Pringles, Cheetos and Walkers Salt & Vinegar. It also includes a Skips tote bag, as well as a more subdued rug made of sewn together panels depicting the outlines of popular crisps shapes.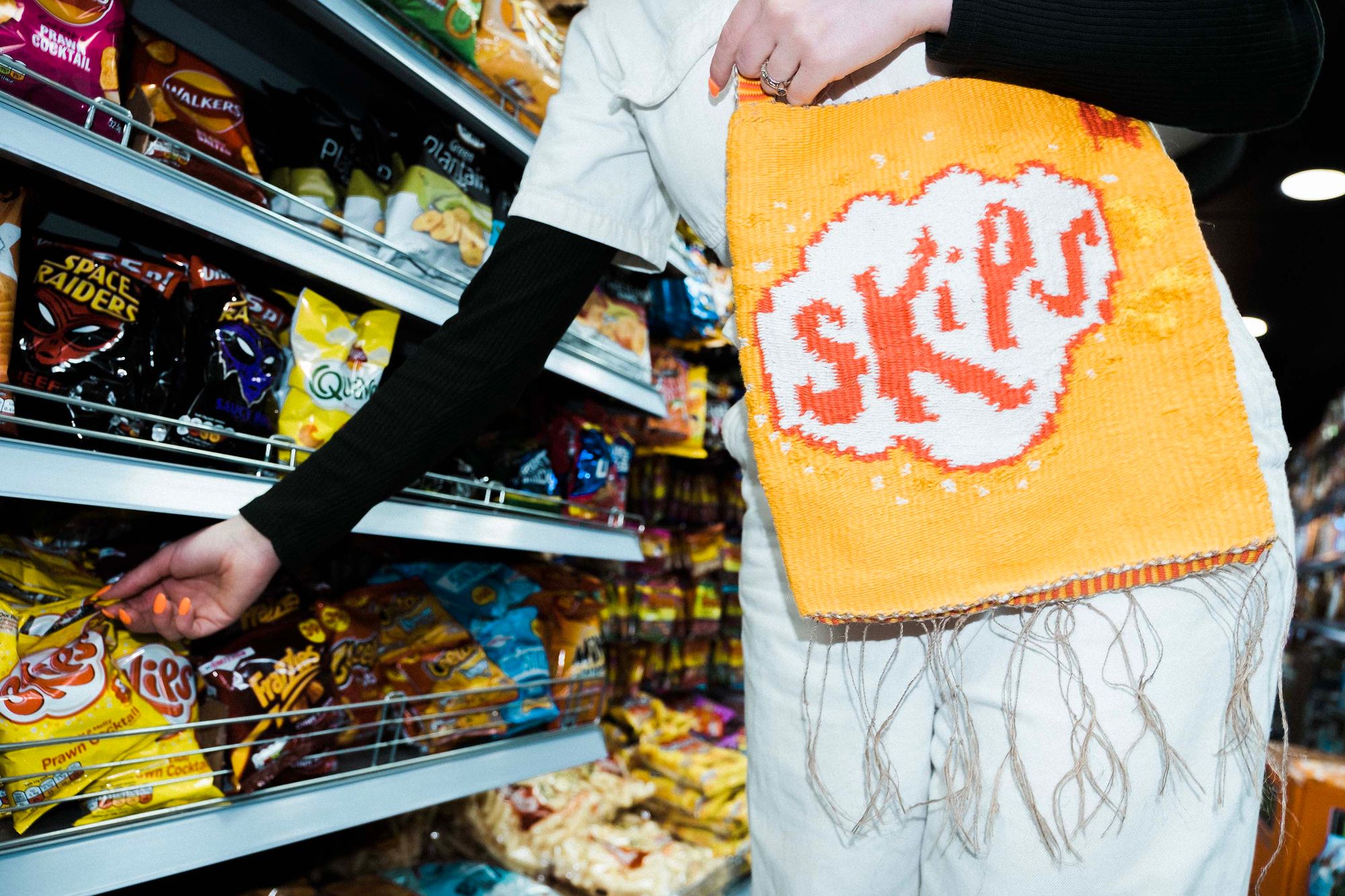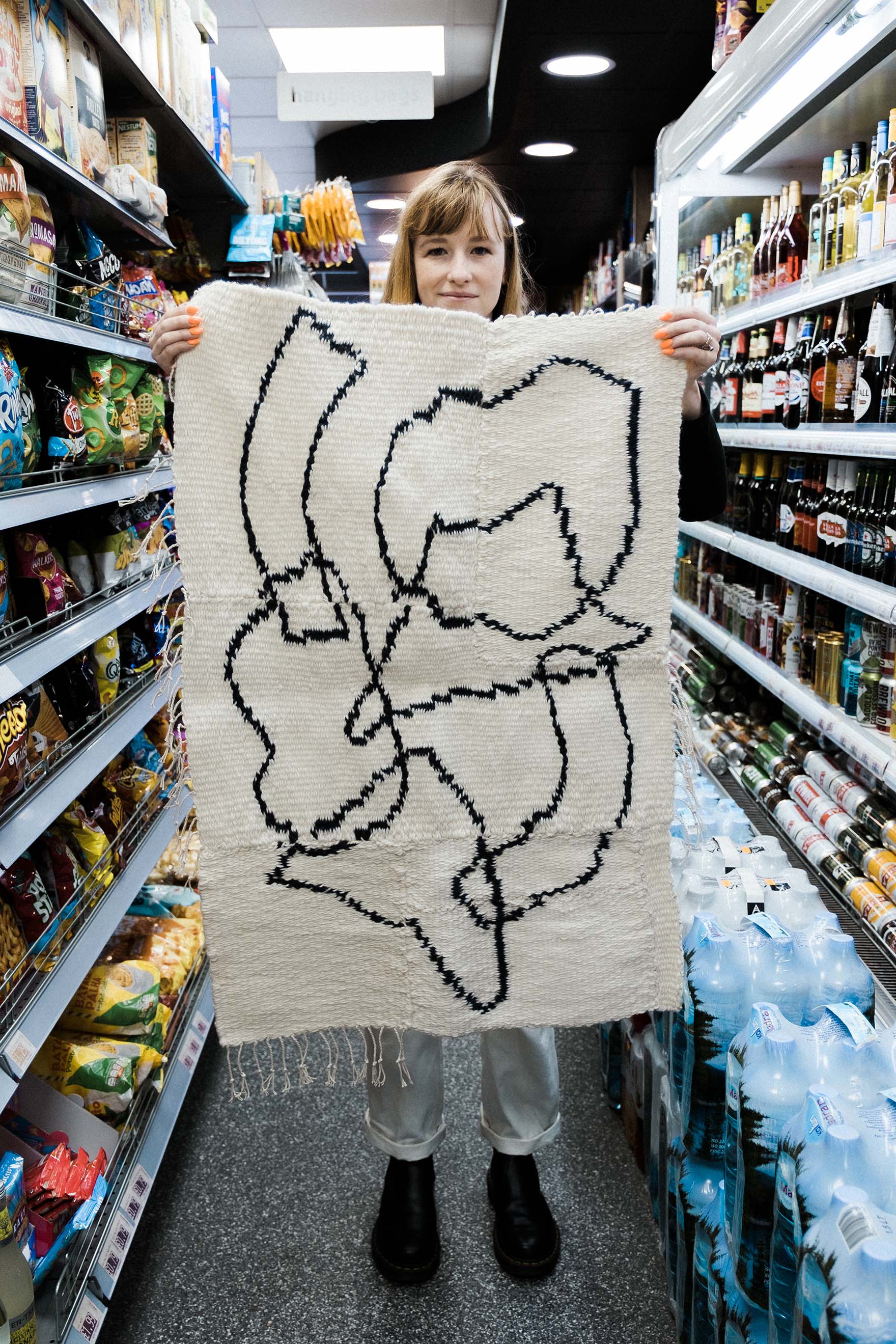 The crisp packets are instantly recognisable even though slightly abstracted. I've enjoyed the fact that a branding that's so clean, utilitarian and usually printed on a plastic sleeve, ends up taking on more character when made into a soft fabric.
I hope you enjoy it as much as I did making it!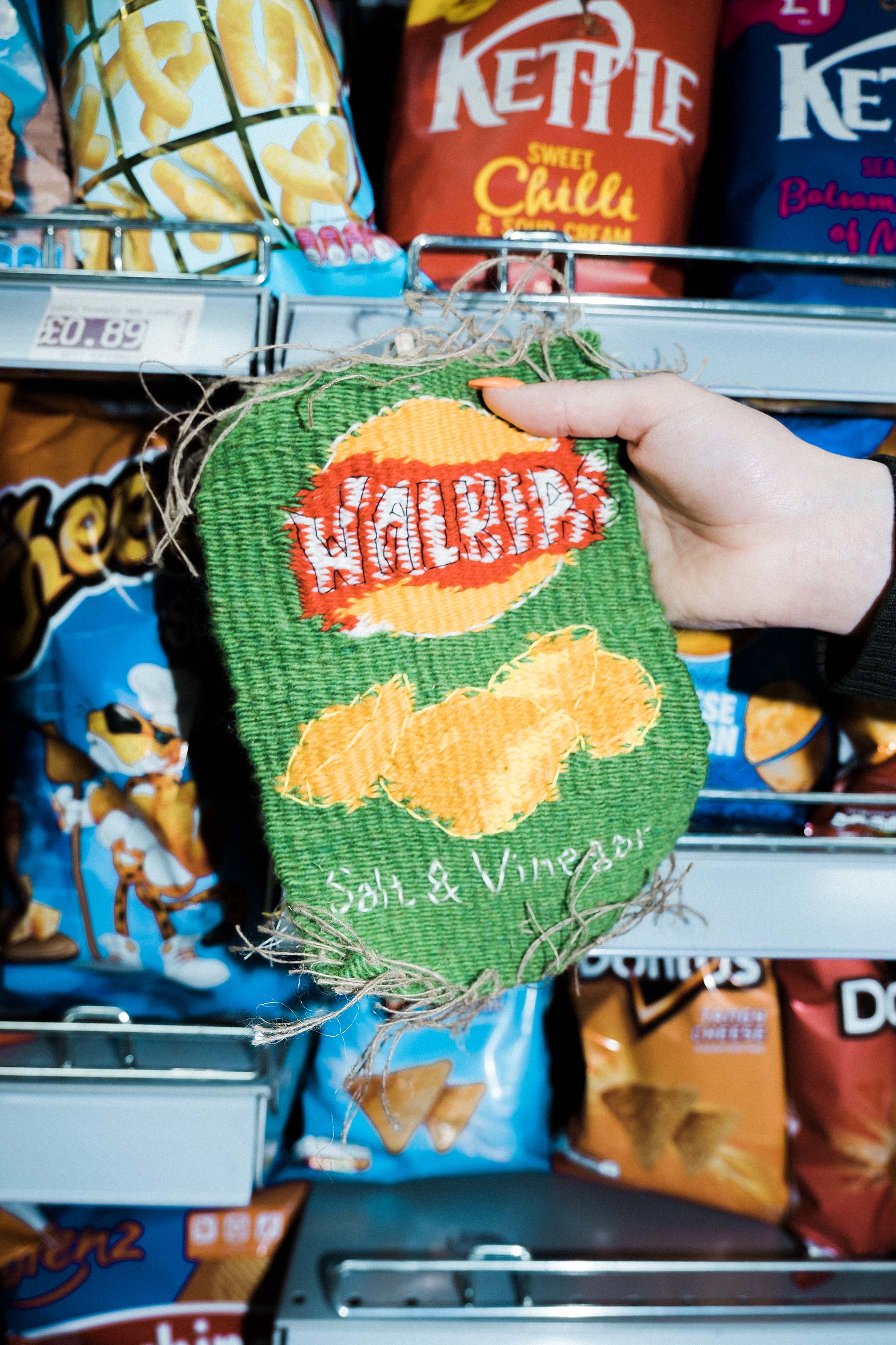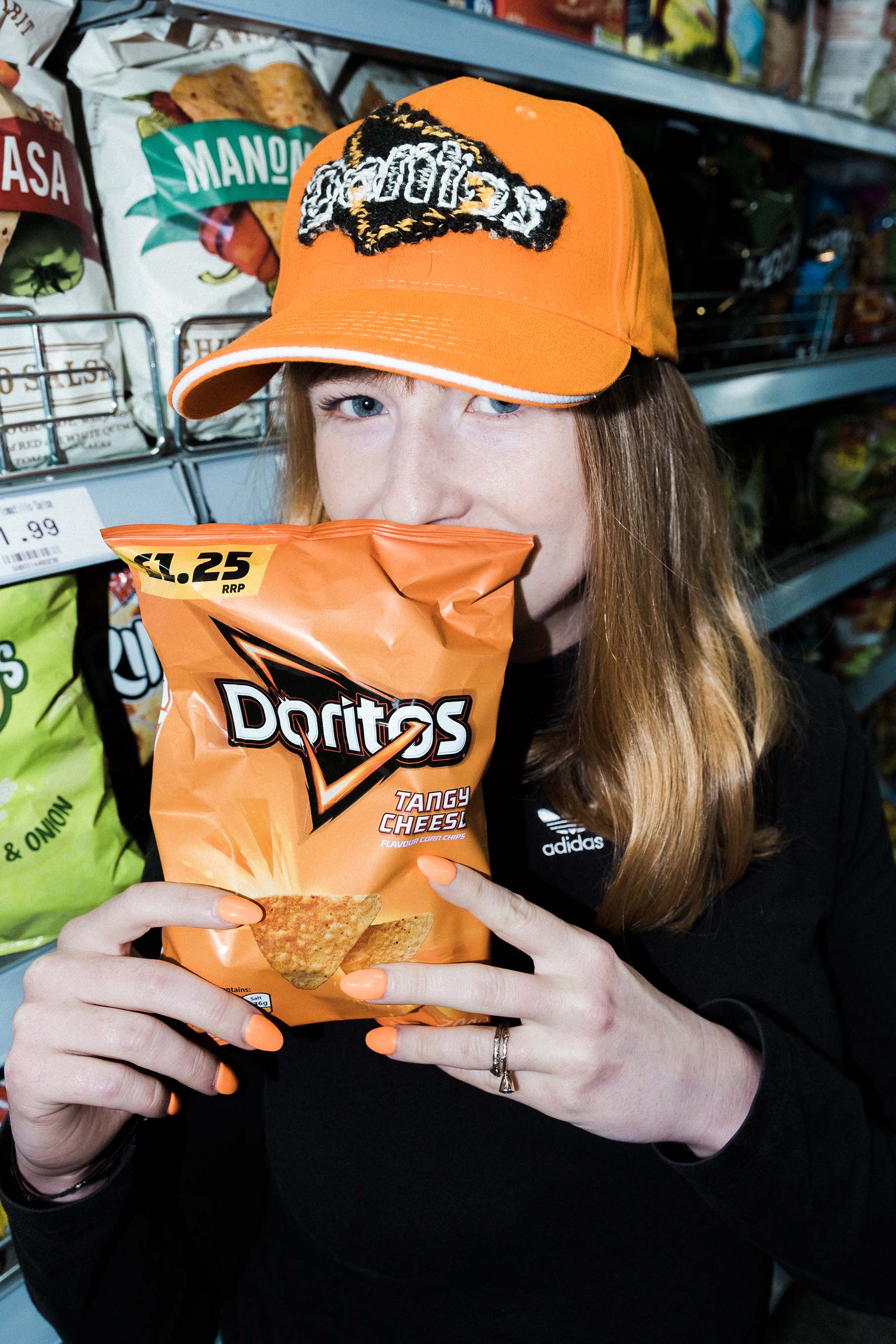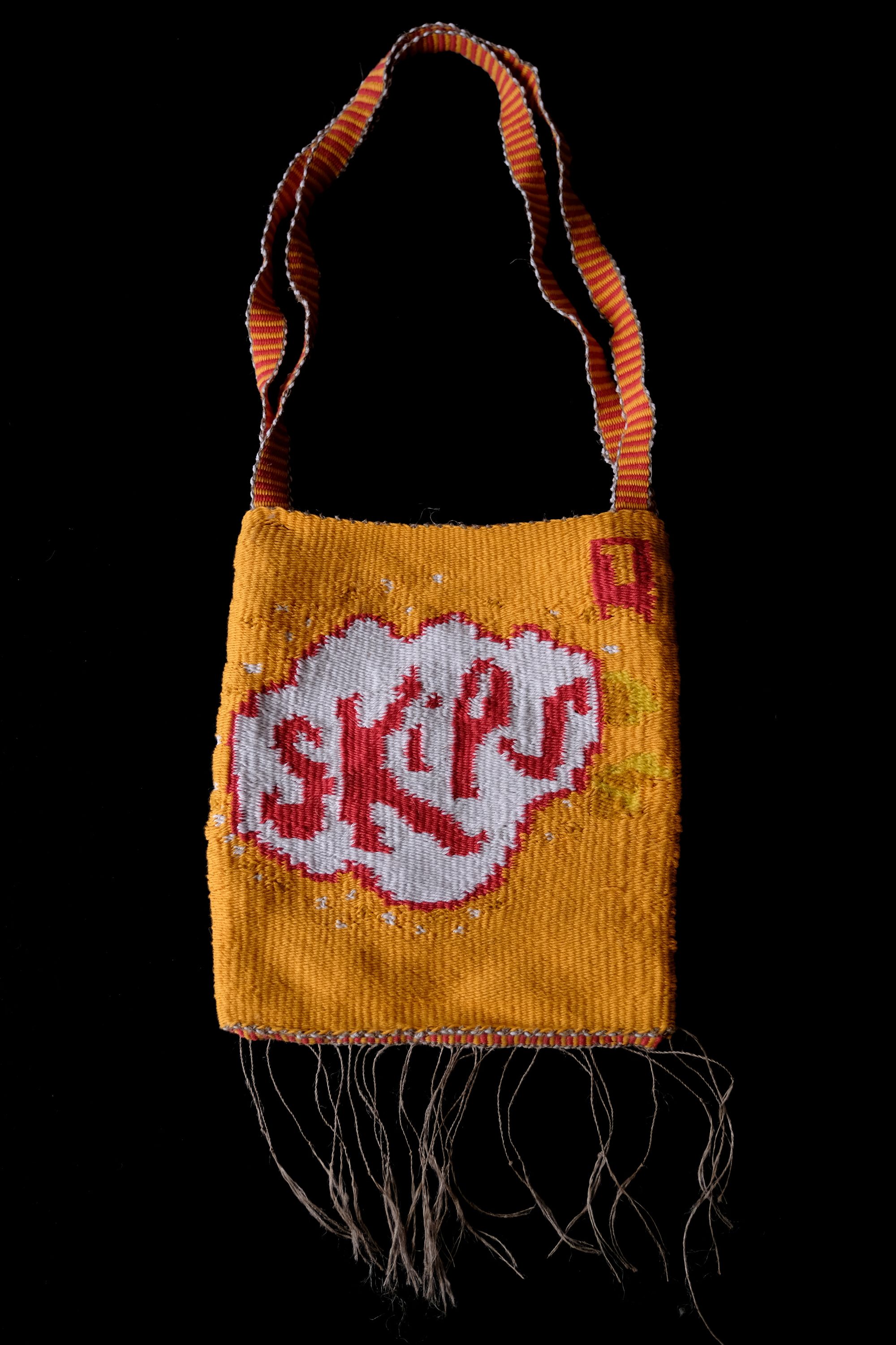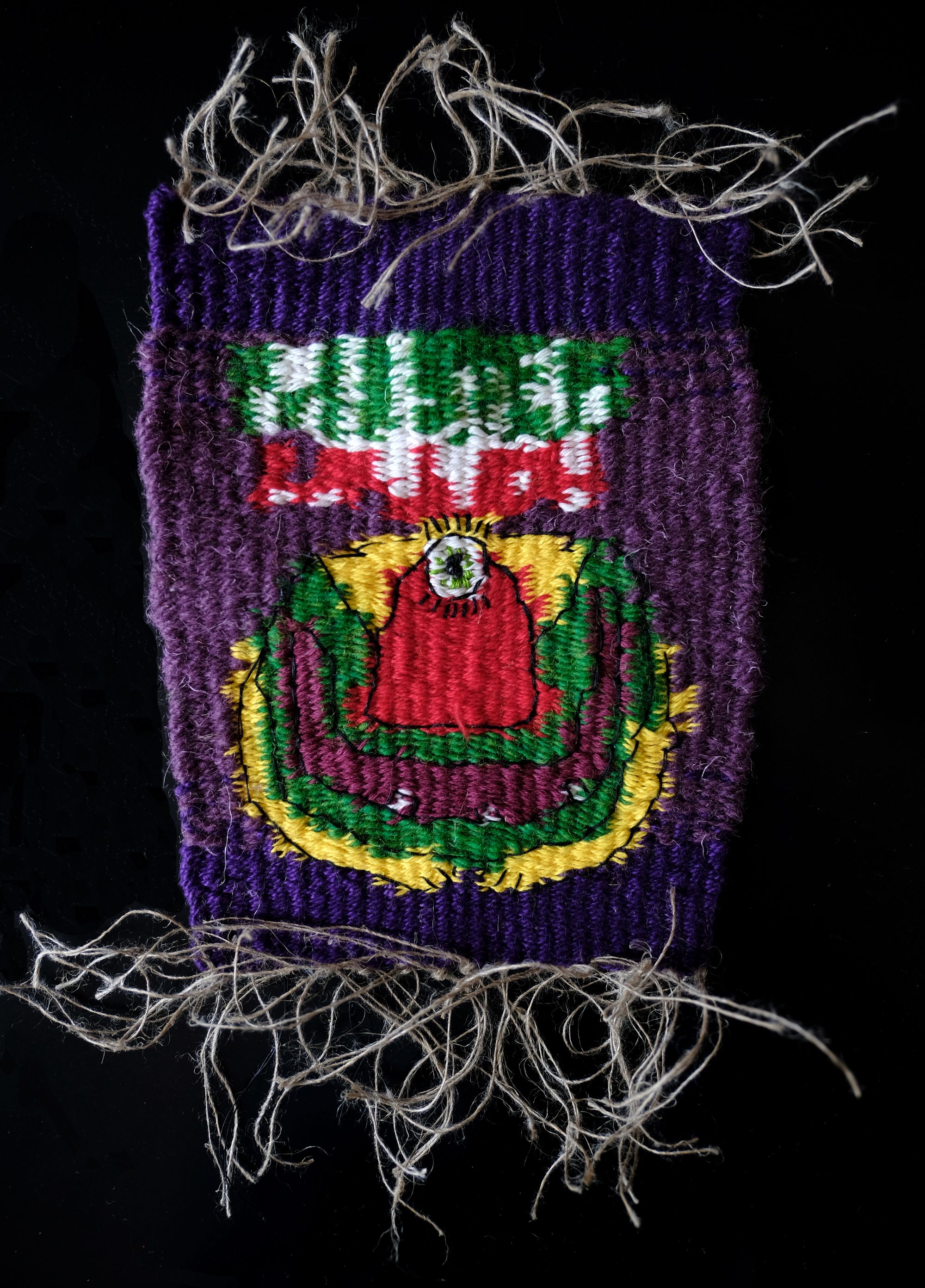 Featured pieces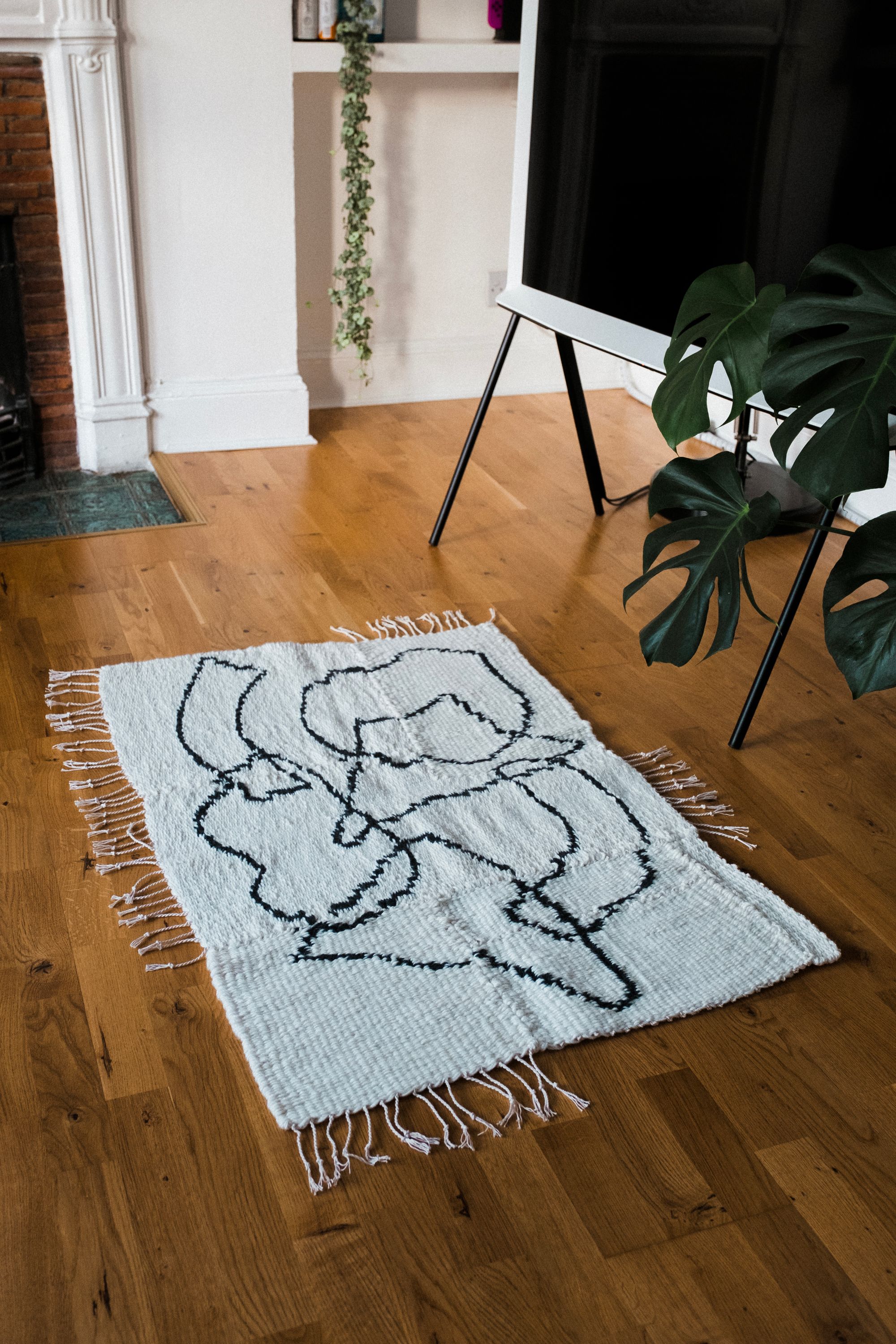 CRISPS rug
Buy now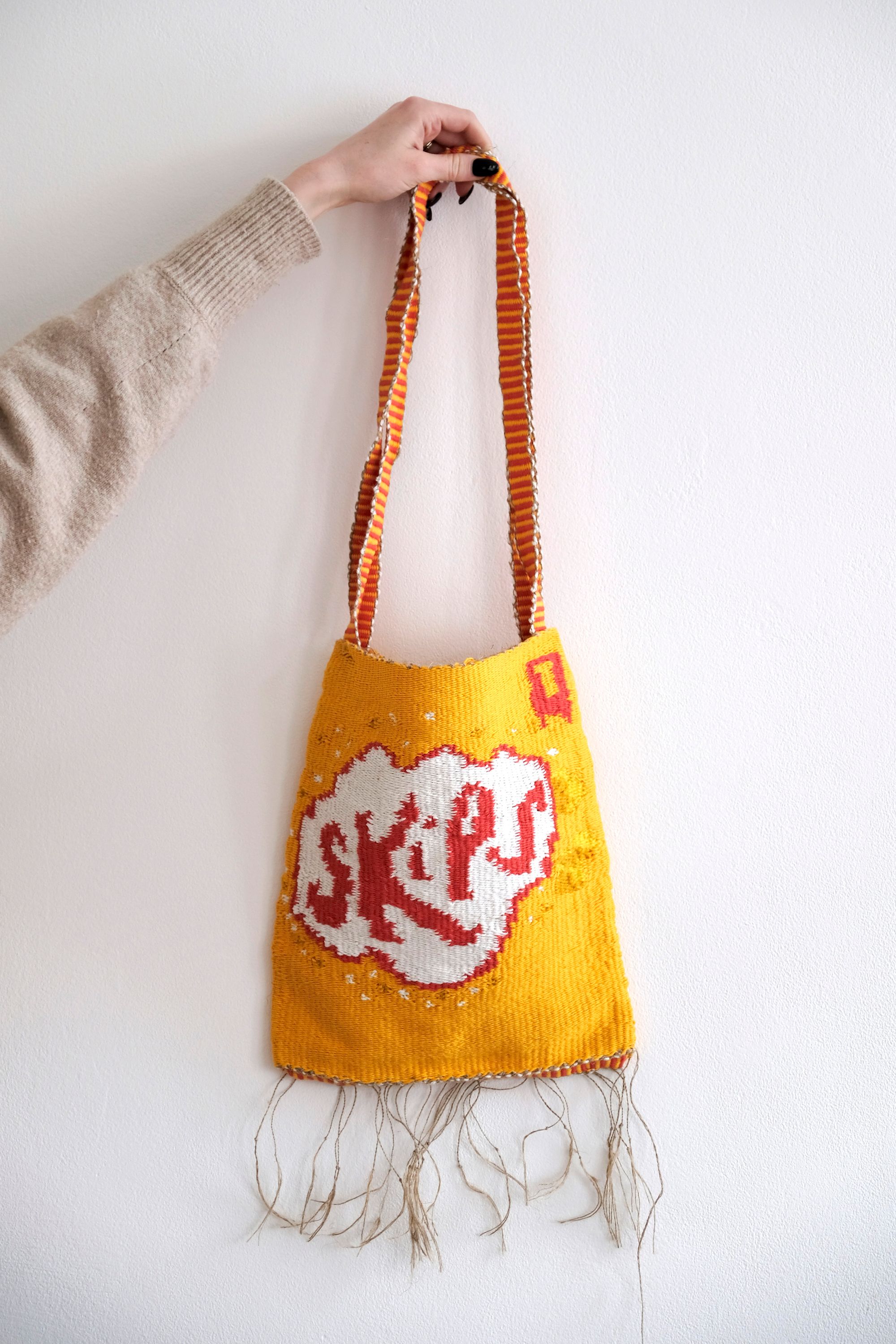 SKIPS bag
Buy now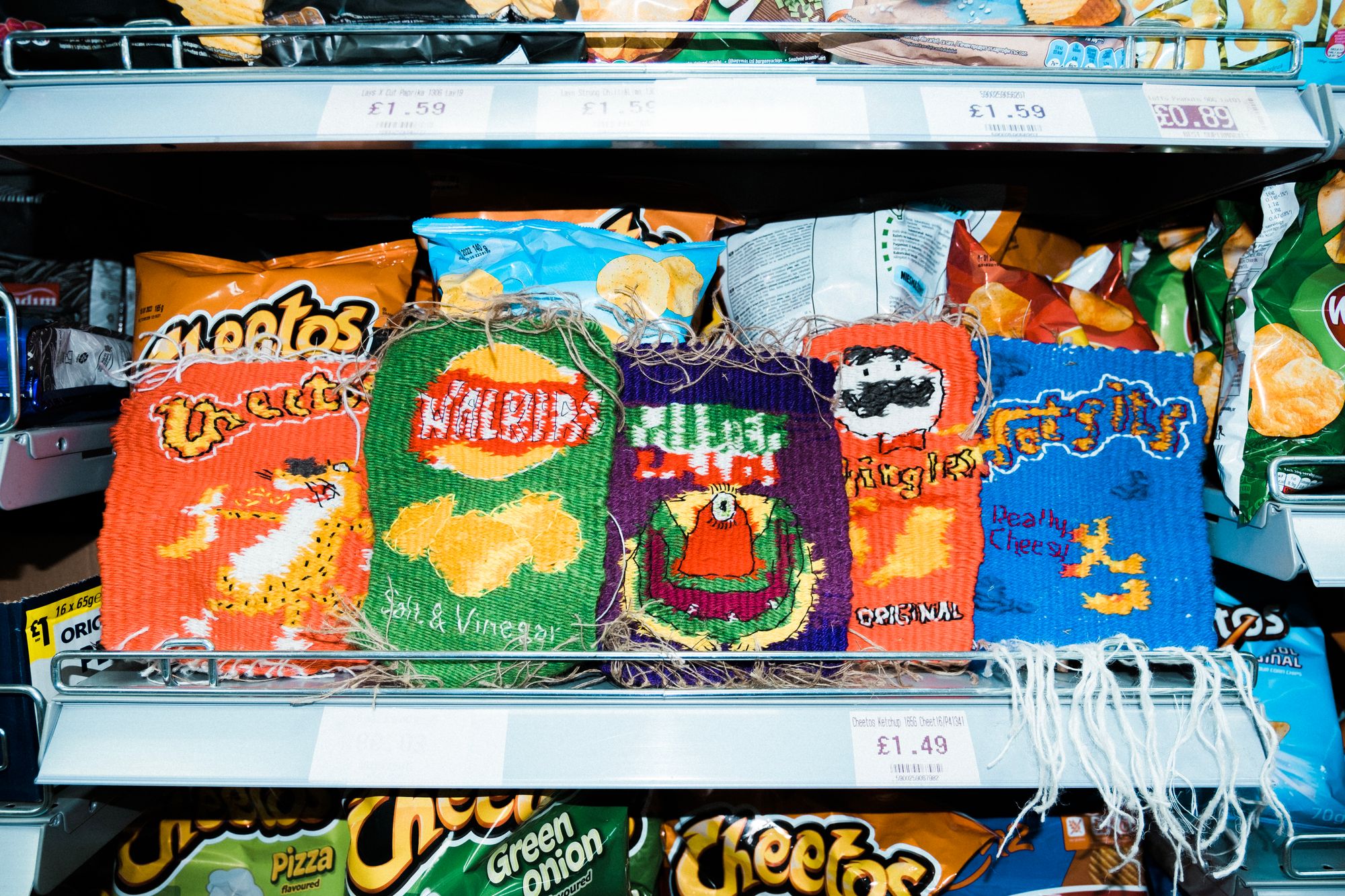 Crisp packets
Buy now