After months of iterations, planning and growing my little studio, I can say that the CRISPS collection is launching this Saturday the 26th of November!
The plan is to send out an email to all of you my lovely subscribers (or number one fans) with a link to the shop. Let's say 9am? I guess not too early and not too late before you all head out for some weekend brunch.
As I said in my previous newsletter, the idea for CRISPS came from a fundamental love for the salty snack that comes in many shapes and sizes. I love eating them. Everyone has a favourite crisp brand and we're all very opinionated about it. A lot of my work subconsciously evolves around nostalgia and escapism, and crisps brands fall underneath that umbrella in my opinion.
CRISPS: The pieces
Whenever I develop a concept, I always start with some initial drawings and then play around with translating them onto the loom. I like calling this process "drawing on the loom," where I try and recreate my drawing style into the fabric. This can actually be quite challenging, especially as I'm working with a very grid-like structure of the warp. That's part of the fun though.
With this collection, the designs started with more abstract shapes. The crisps weren't instantly recognisable, and I liked that to start with. I have samples that are a mixture of "extra weft effect" with some printing on top, some that have been sewn into with a sewing machine, some that I chopped up and put together again… They're all quite interesting pieces in their own right and I decided I'll be putting these on sale too, so I hope you enjoy them!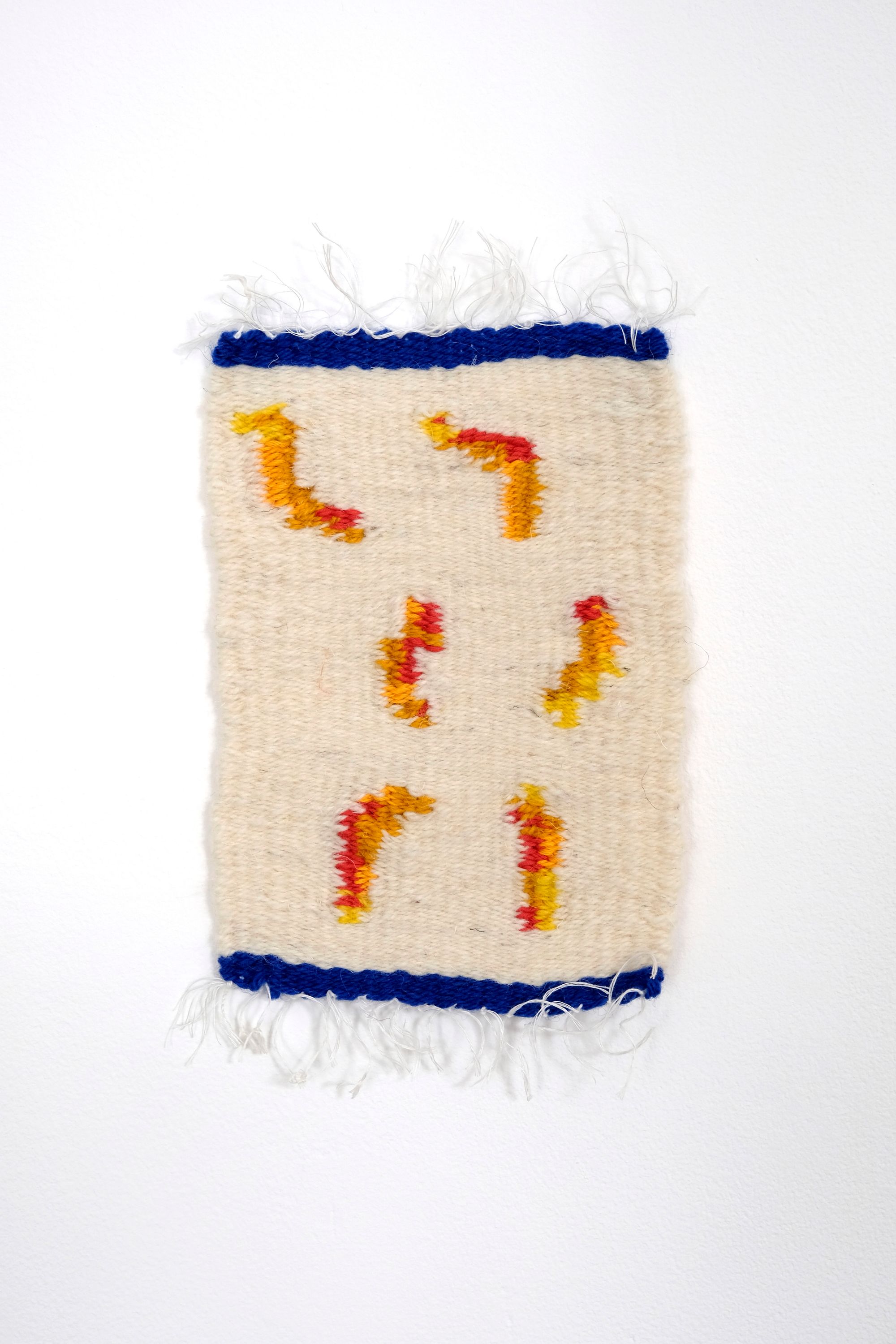 Once I tried these ideas out, I realised that I wanted my CRISPS to be a little more recognisable. I thought that one of the factors that create so much emotion around consuming crisps are the brands. So I tried that out. Bit pop-arty and kitsch, mix that in with weaving - it was a winner.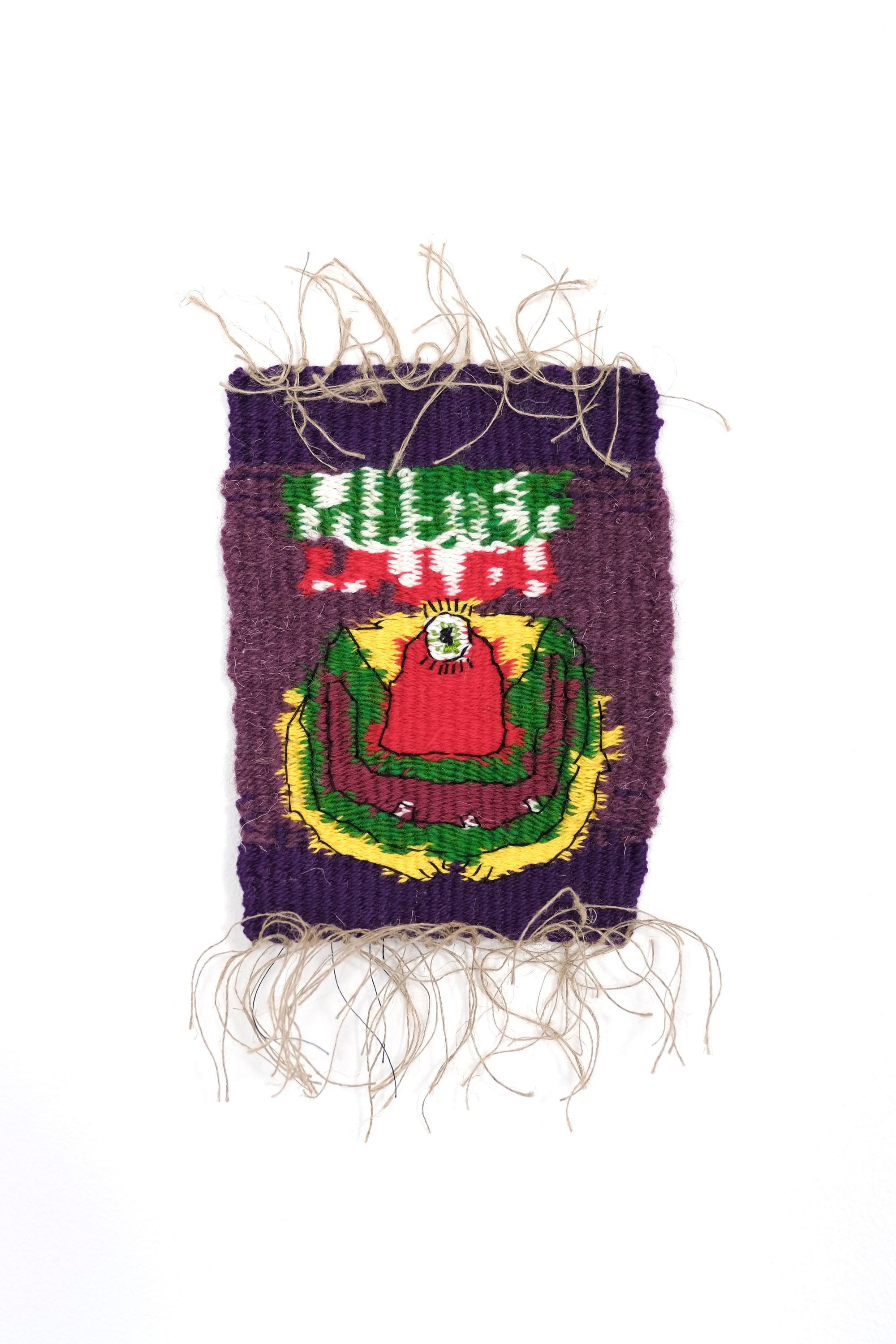 In came the idea of making something wearable. A tote bag felt right. I used a bigger surface area for this piece and so could get into more detail for the logo. It was super fun to weave. I then decided to weave bands on my band-loom (we call these in Poland "krajki" - used for traditional shirt cuffs or bands for the waist). I then attached those to the main body of the bag to make the handles. Worked a treat! This is my only bag of the collection.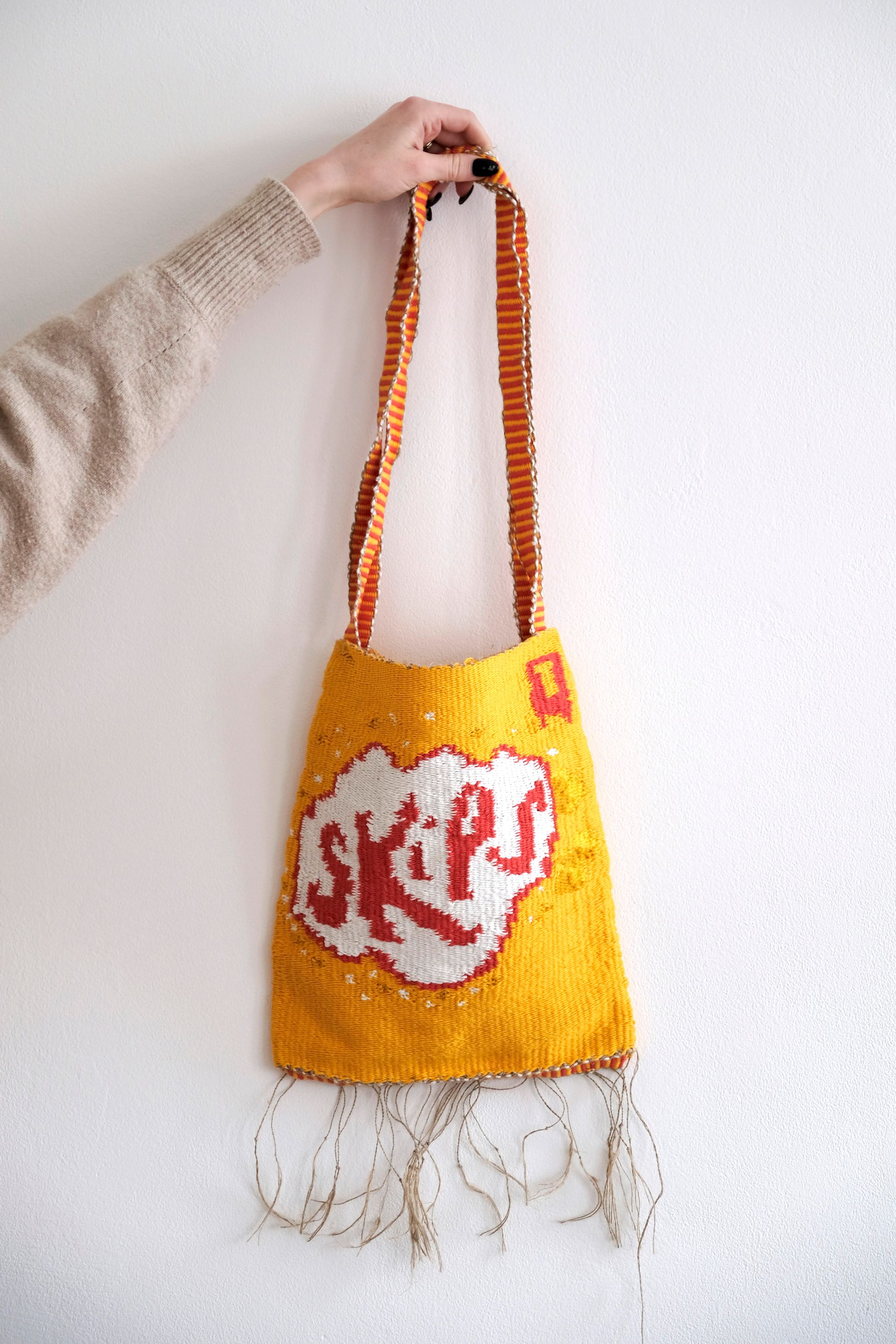 Last but not least, I decided to round off the collection with a rug. As the rest of the work is very bright, I thought a more subtle piece would compliment the pieces well. I drew out some classic crisp shapes (Doritos, Lays and Wotsits) and decided on the final piece. I loved the idea of making it out of panels that pointed in different directions, with the fringes coming out at different ends of the rug. Then I sewed it all together and hoped it aligned. It did!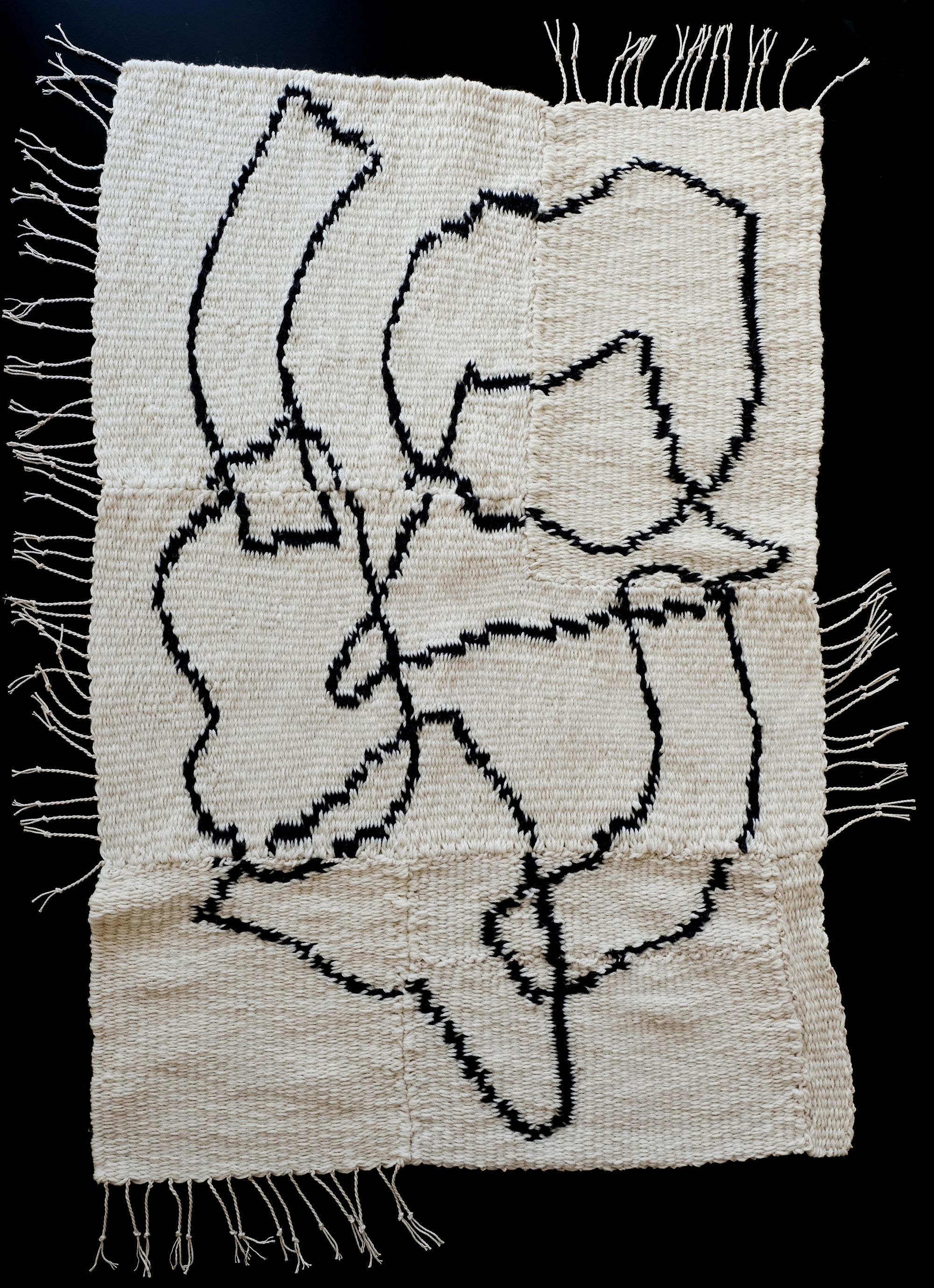 Bonus: "Failure Rug"
If you follow me on social media, I recently posted a video about a rug I made as part of the collection that wasn't quite right. I called it the "Failure Rug". When designing this one, I wanted to incorporate a lot of crisp shapes with logos. The only problem is, I didn't get some of the colours and composition right and the seam wasn't in the middle… I didn't really think through it properly, I just kept going for the sake of it. It looks odd, but I had some good feedback from people saying they loved it. To be fair, it's got its own charm and the quality is great. I call it Failure, but it might be someone else's Success. We all have different tastes I guess.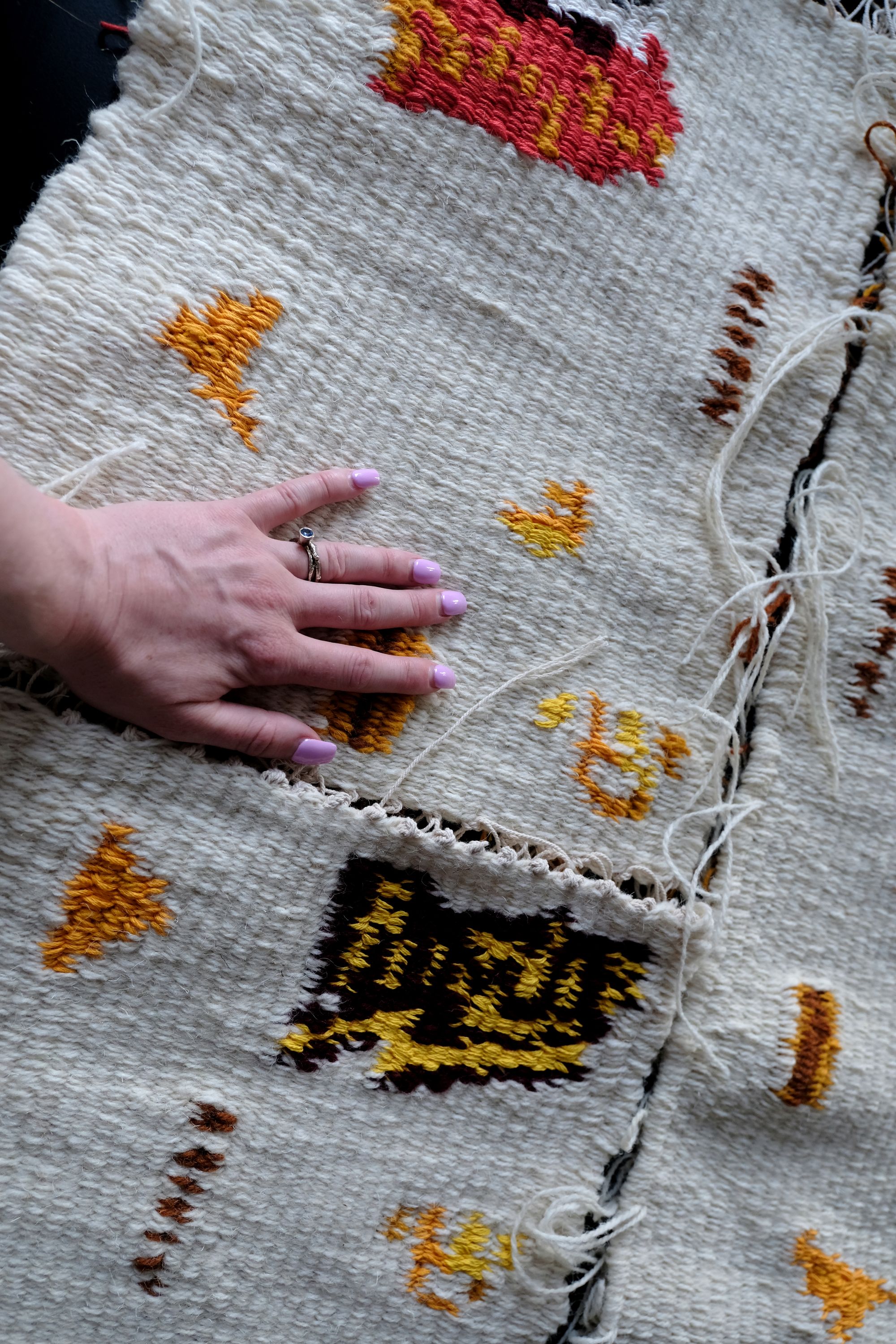 Hanging & Display
Wall hangings
When ordering the tapestry wall hangings, please let me know how you would like your piece to be hung.
Options are either:
velcro hanging rail (hidden)
wooden rod sewn at the top with string
If you would like your tapestry to be displayed in a different way, please let me know and we can work something out.
Each piece can come with a fringe on the top and bottom (as in the pictures) or I can sew the fringes in for a smoother finish. Up to you.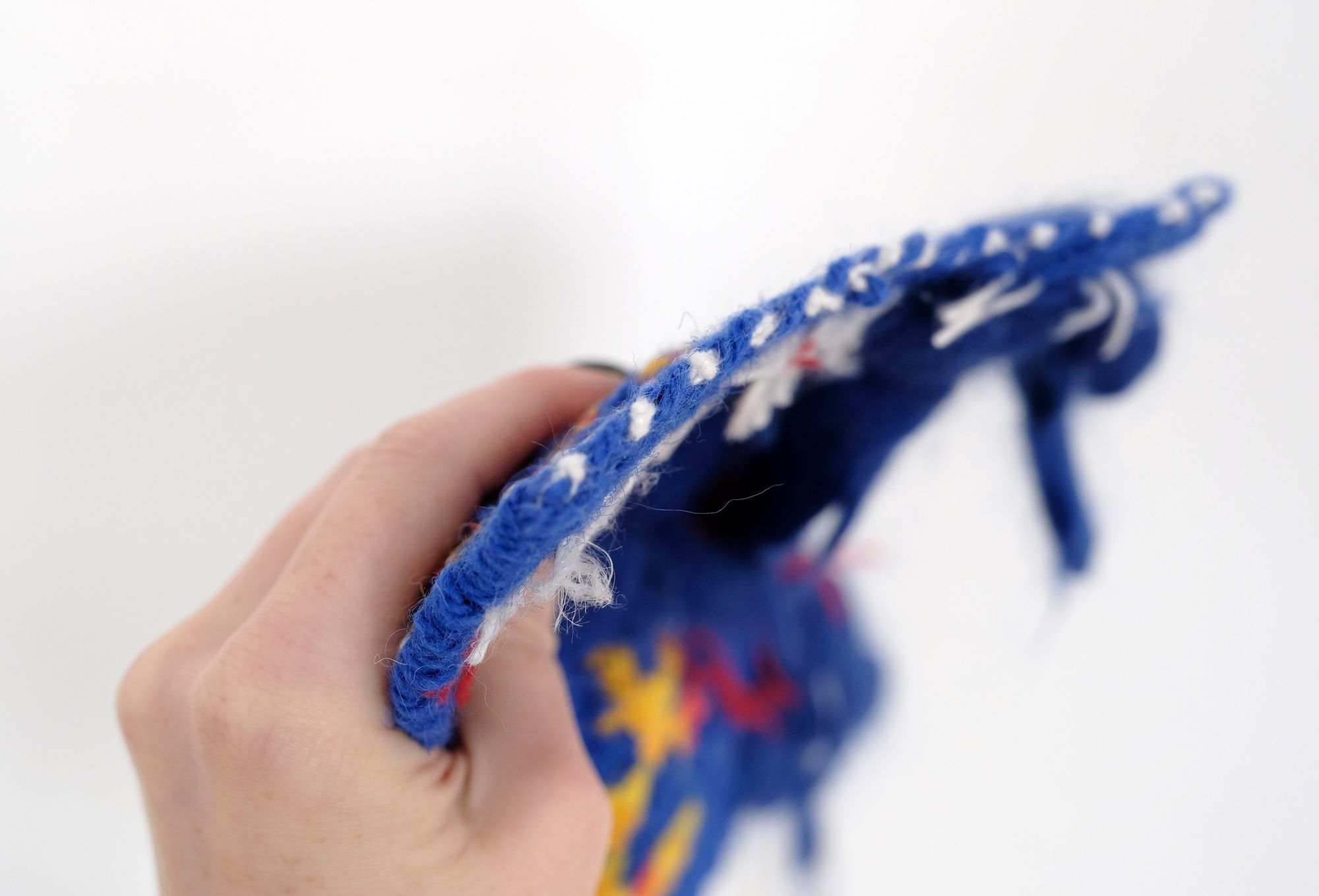 Rugs
The rugs are ready to be used on the floor of course! Depending on how slippery your floor is, you may need to buy a non-slip underlay.
You can also hang your rug as a wall hanging. I would recommend using a velcro hanging rail. Let me know if that's how you wish to use it, and we can work it out together.
Any Qs?
Do let me know if you have any questions! Simply reply to this email or email me on alex@alexandralucas.co.uk
If you really want a specific crisp packet that you haven't seen here, I'm happy to make you a custom piece. Just let me know!
Hope you enjoy this collection as much as I loved making it!
Thanks for reading and being part of the "wonky weaves" CRISPS journey.
Have a great rest of your week and catch you on Saturday the 26th of November at 9AM.
Alex