Hey!
And just like that, we're in the last day of January. I hope this month has been good for you, or that you're just relieved that you've managed to get through it! Either way, well done.
It's been quite an admin heavy month for me in the studio. I spent the first few weeks of this year writing a lot of aims for my work, as well as researching a lot about how to grow my practice, apply for grants and so on. I feel like I'm constantly filming myself whenever I do anything vaguely interesting or to do with weaving. Then I go straight to edit it for Reels, TikTok and YouTube Shorts (at least I'm now okay at some basic Premier Pro!) Who knew that running your own weaving studio meant that you also had to be a business planner, accountant and content creator (or at least trying at every one of those!!) It feels like such a relief when I have a moment to sit and just weave or make something with my hands.
That being said, I'm really enjoying making video content at the moment. It's proving to be quite a fun creative outlet for me and also inspiring to research how other creators create narrative and stories with their short videos. I've been loving seeing people I don't know engage with what I'm making.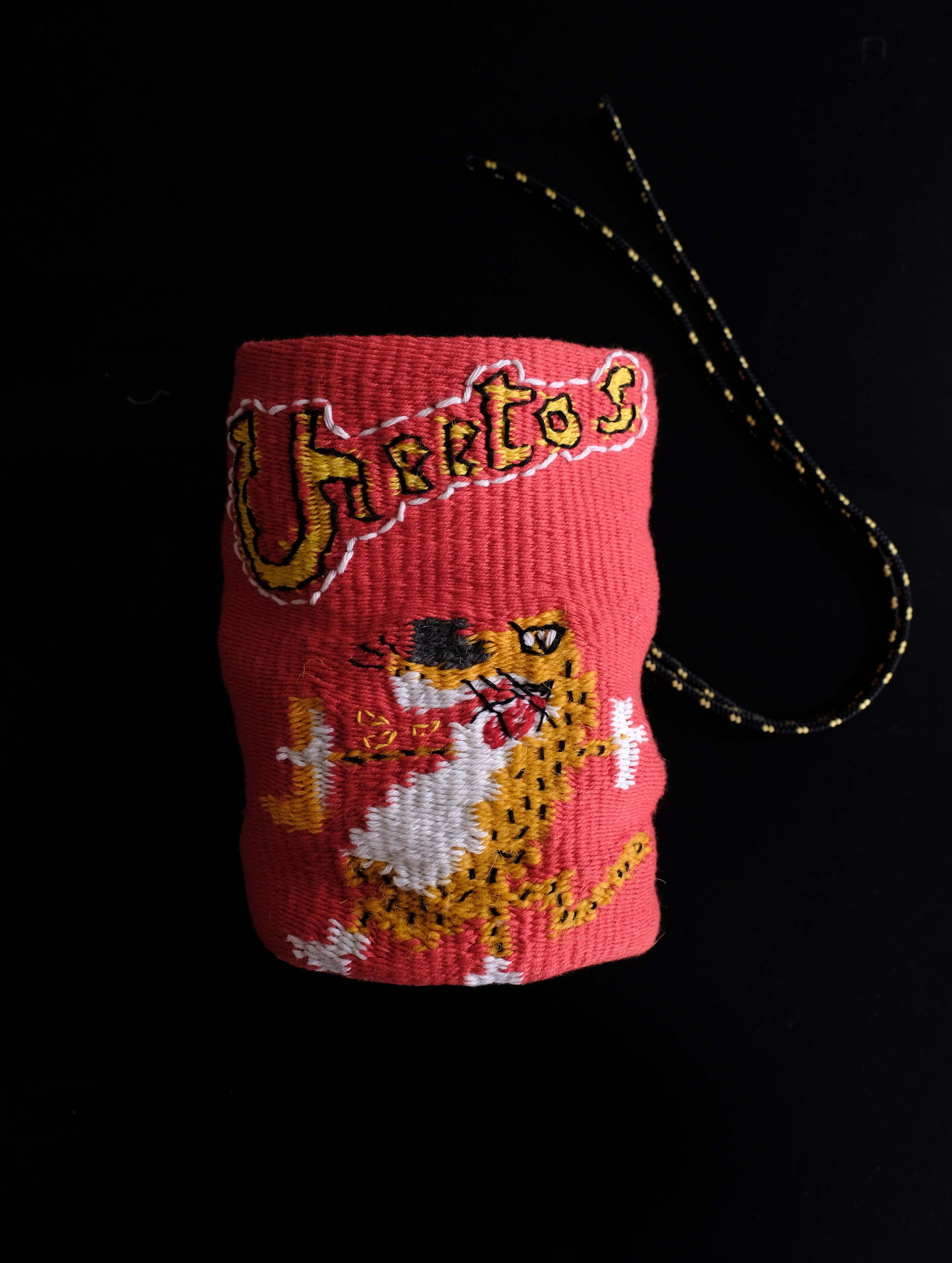 Cheetos Climbing Bag
I've also been loving the challenge of creating a woven climbing chalk bag from scratch! The easiest part for me was to weave the main body of the piece with the Cheeky Cheetos Cheetah (and as someone told me, he has turned out to be in the shape of a Cheeto!). I then had to figure out how to make the inner lining and cord mechanism of the bag. I'm happy to say that it's worked beautifully!
What I enjoyed about this commission was making a piece that was 3-dimensional. My work is usually flat and made to be an art piece or a rug, so making something wearable was a nice change. I had to become less precious about the piece itself, and had to hype myself up to sew into it with a sewing machine which felt very aggressive compared to sewing by hand. BUT! It worked and it's made me think I want to make more 3D objects in the future.
This is the reason I absolutely love working on commissions. Whenever I collaborate with someone on a piece, it pushes me to try things I wouldn't have thought of on my own. I'm so grateful to those of you who have ordered pieces from me. It's always such a great surprise seeing what we can both come up with!
If this Cheeky Cheetos Climbing bag has inspired you for some whacky weaves, drop me a line! I would love to chat through your ideas with you.
Last but not least…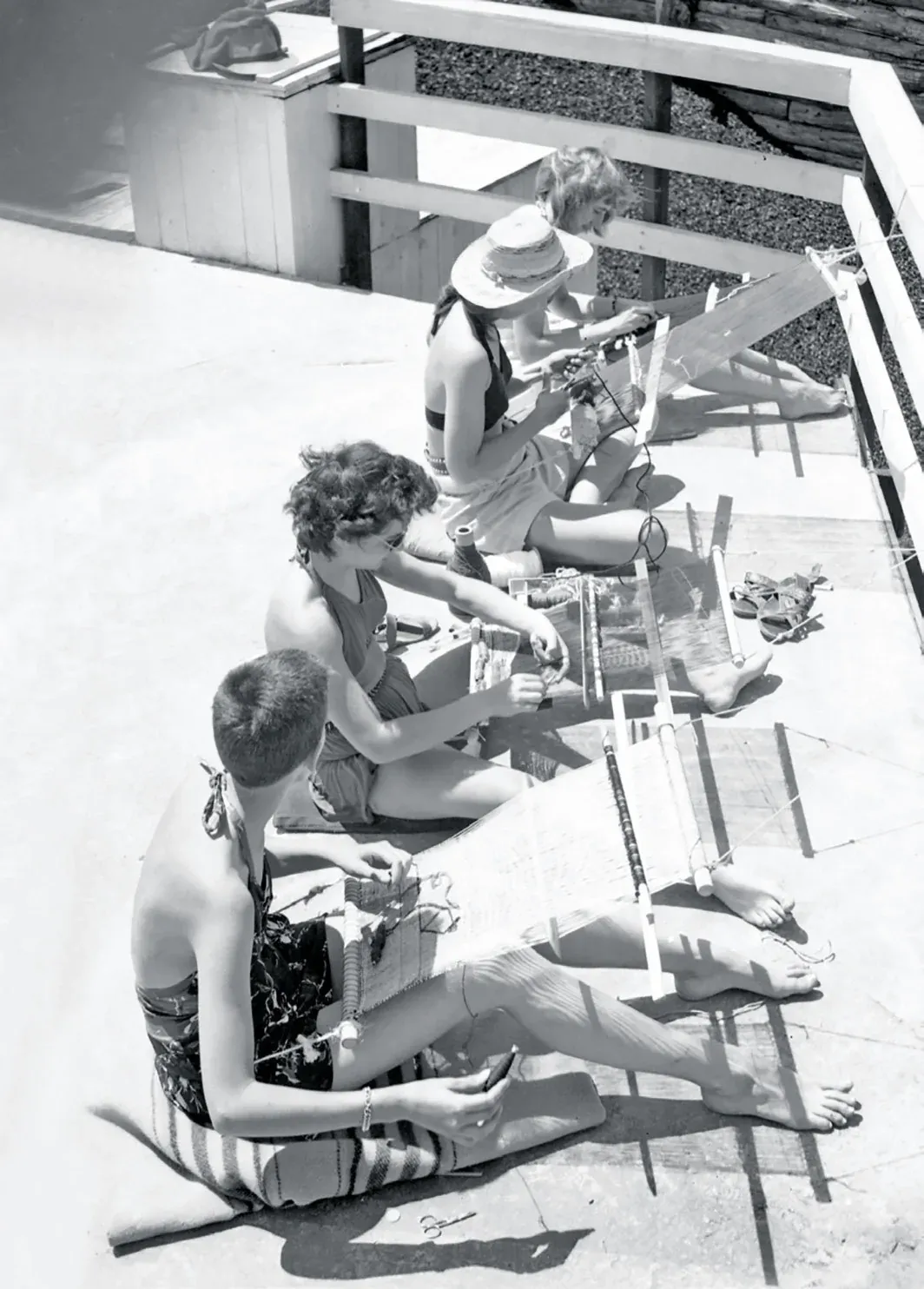 My backstrap weaving workshop is coming up!! Come along to learn the basics of backstrap weaving, meet some new people and to just have a great time. Open to all levels.
Saturday 11th of February, £85 per person with a chance to buy a discounted loom kit. More info here.
I'm really excited for this one. There are still some spaces left!
As always, thanks so much for reading. Let me know what you think of my newest commission!

Until next time,

Alex