There's a certain satisfaction that comes from bringing mess into order. This is why I love backstrap weaving. You start out with warp strings across the floor, an assortment of sticks and a strap.
Once you set everything up, hook the back beam onto something sturdy, thread the heddles and sit up with your strap round your back, it suddenly feels neat and right. There's structure and there's a promise of making. If you take it all off, it loses its tension. The loom relies on you making it work.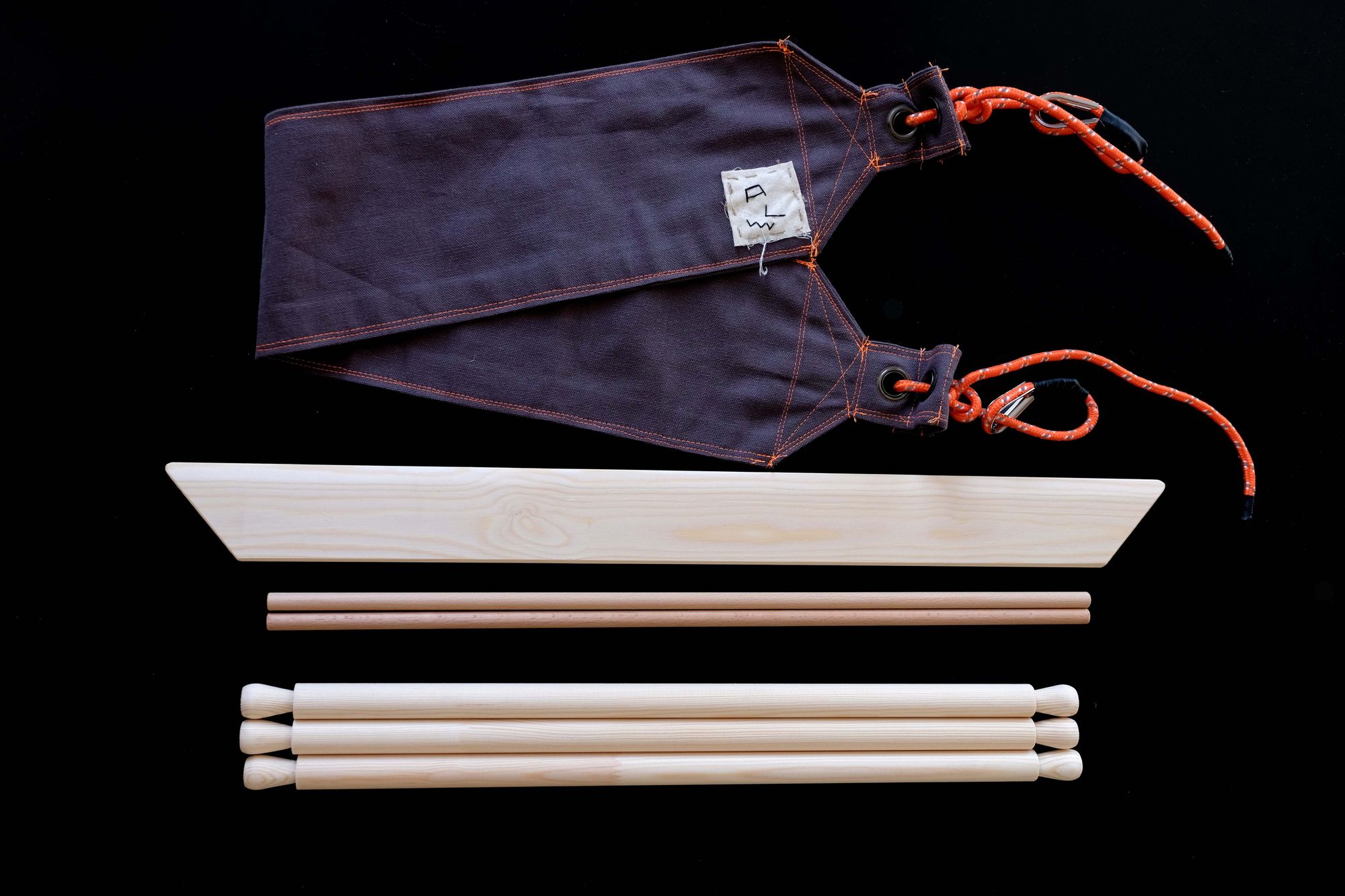 For those who are new to my newsletter, welcome! Thanks for wanting to read about my thoughts and process with weaving.
I've developed a great love of backstrap weaving, especially because I've made this way of weaving my own. Traditionally, backstrap weaving is warp faced (the horizontal yarns are most seen in the woven piece) but recently I've been weaving on the backstrap to make tapestries, which are weft faced (the yarns you add to the weaving cover up the warp completely).
I enjoy weaving in this way so much, that I wanted to teach it to others and make my own backstrap looms.
Backstrap Weaving Workshop: Saturday 11th Feb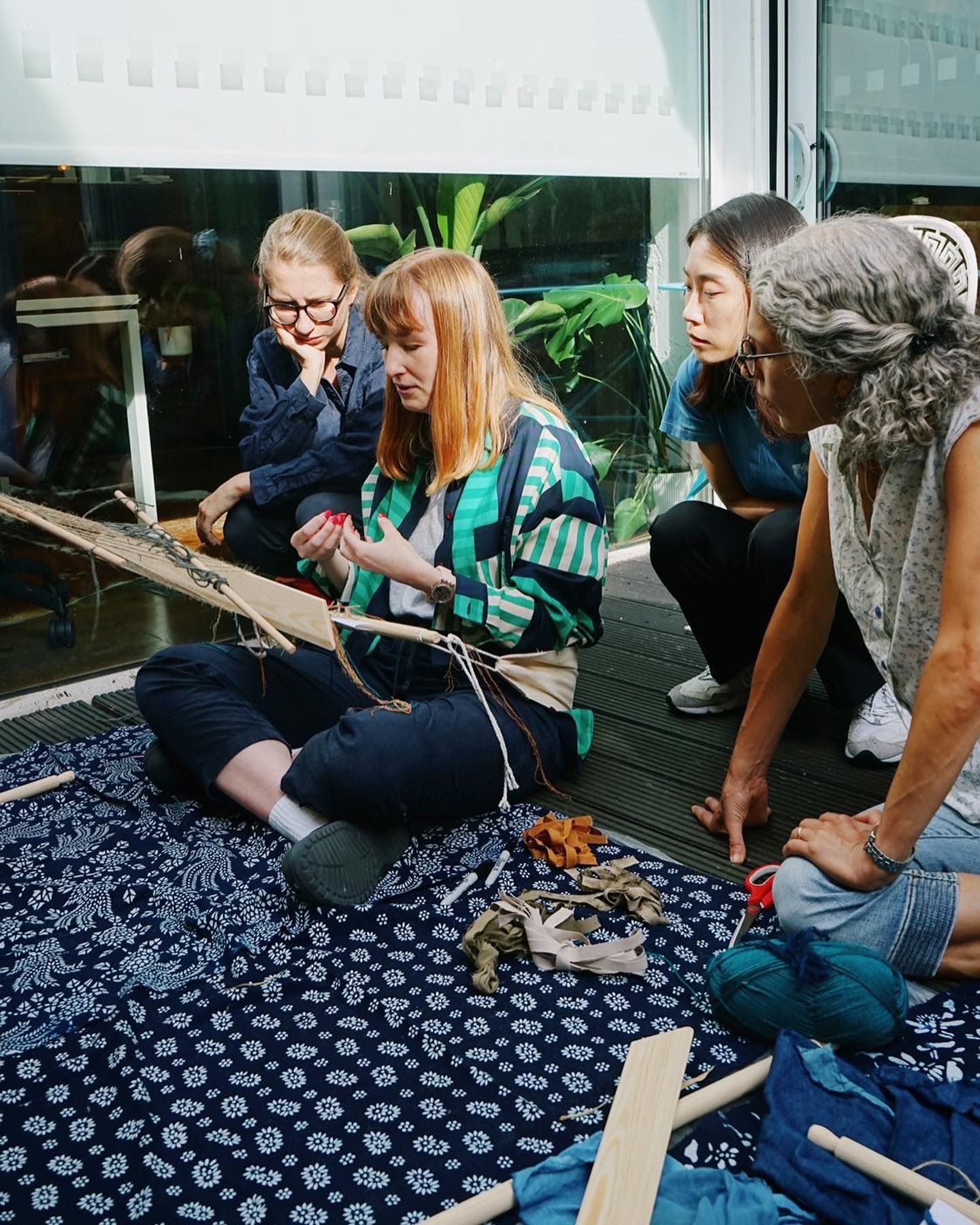 Before we get into my looms, I'm excited to say that I'll be teaching an in-person workshop at Make Town in Hackney! A chance to meet some new people, learn how to tapestry weave and use this awesome loom. You'll be able to sample my new looms at this workshop too. No experience necessary.
£85 a person plus a chance to buy a discounted loom for £85 to take home with you!
Really hope to see you there!
Developing the Looms
Back to the Loom Kits.
When I started to shop for my tools online, I noticed that there aren't many backstrap looms available for purchase, especially ones with a fabric backstrap made for you. After using one I got from Etsy years ago, I learnt how the loom feels and how I would improve it. I loved the shapes of the beams where you would hook on the strap on the edges, I loved the feel of the weaving sword, but I thought the wood was a little too slippery.
My priority was for the looms to be made locally. So I went on a big search online for some carpenters, and I found the fantastic Gareth who lives in Nottingham! He was so patient with me as I sent through different iterations, and I'm so happy with the result. Here are some pictures of the looms being made in Gareth's workshop. All are made with pine wood and Gareth bonds some of the wood materials together to not create any waste.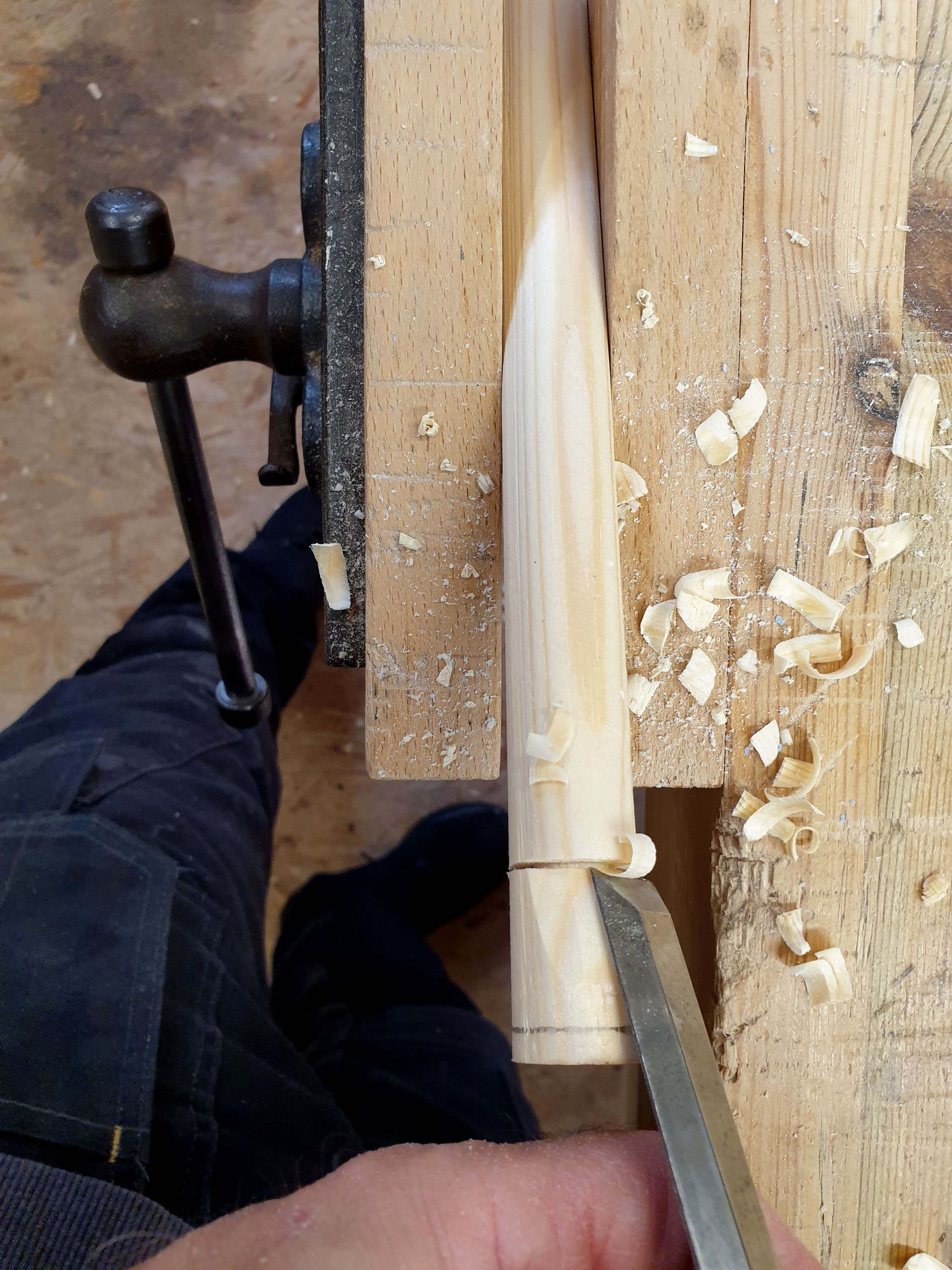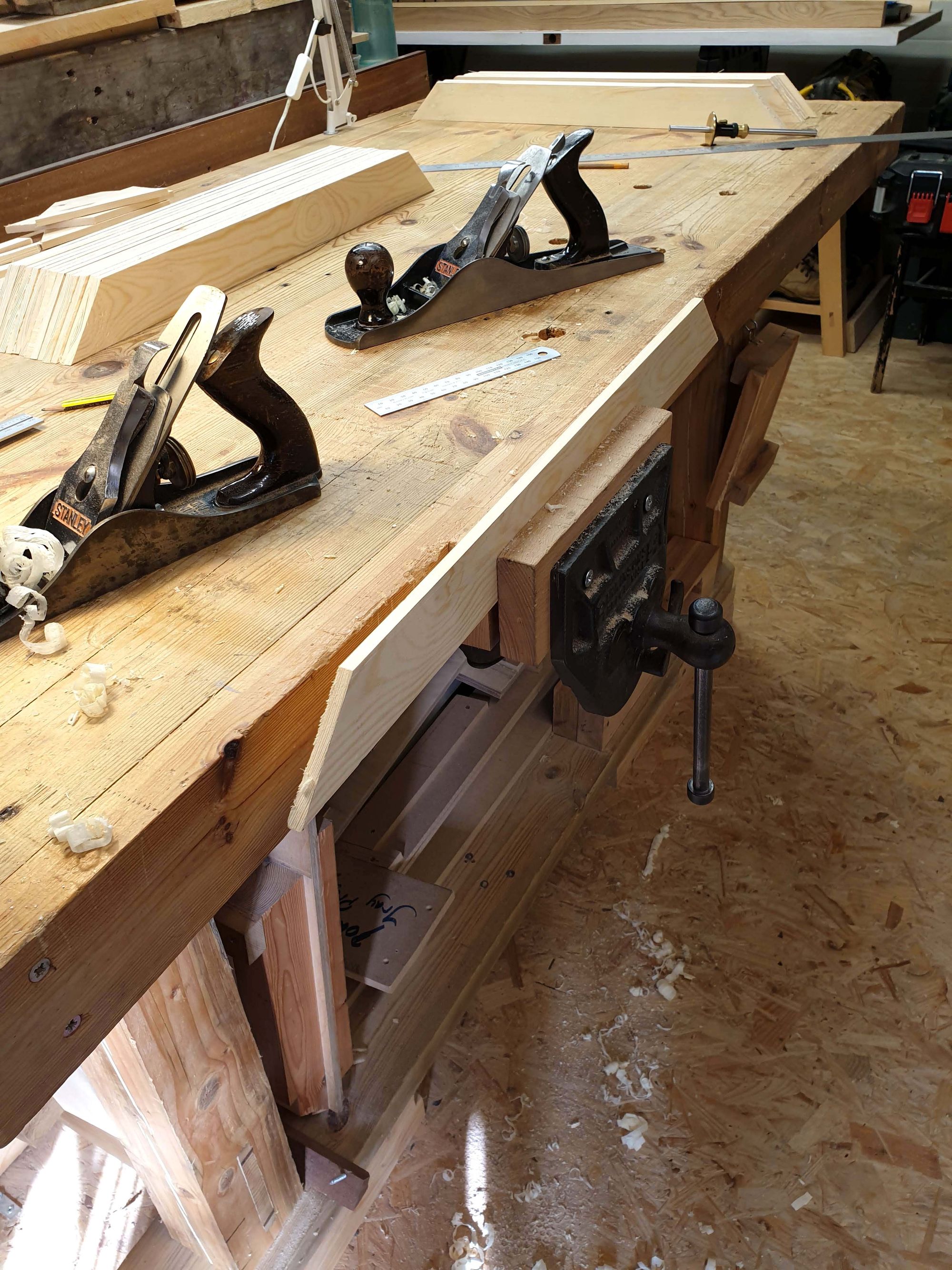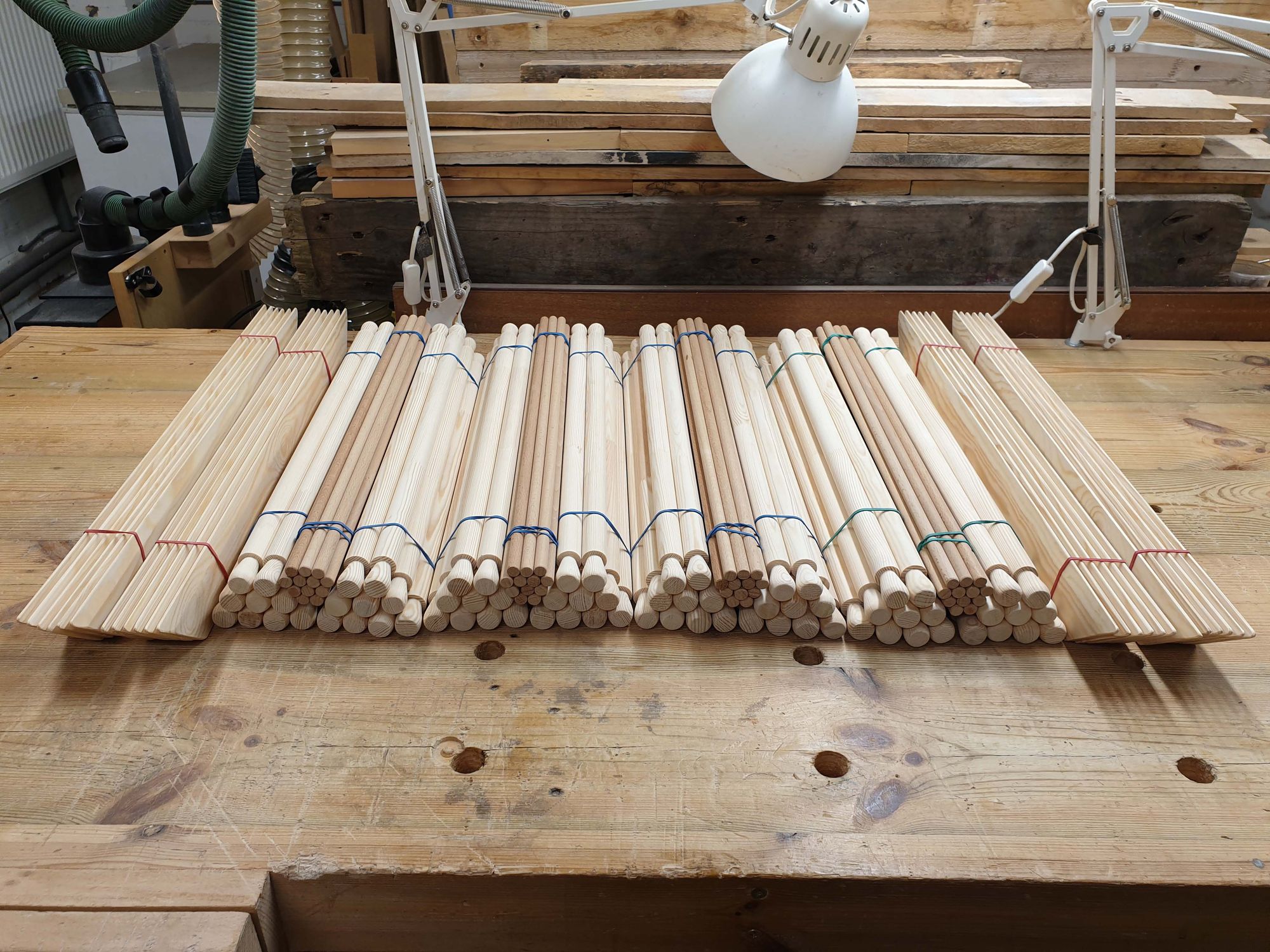 The only thing then missing was the backstrap. I started off with a string that I hooked onto the beams (this dug into my back! see the video below), then I used a canvas to make the strap wider and more comfortable. This was much better, but the material wasn't of great quality. After some searching, I found the Organic Textile Company based in Wales that was family run, and their cotton was sturdy and super beautiful. It was a no-brainer.
I wanted to add a few details like climbing rope, some eyelets and orange stitching details (I love orange). It makes it look a bit outdoorsy and encourages you to take the loom anywhere with you.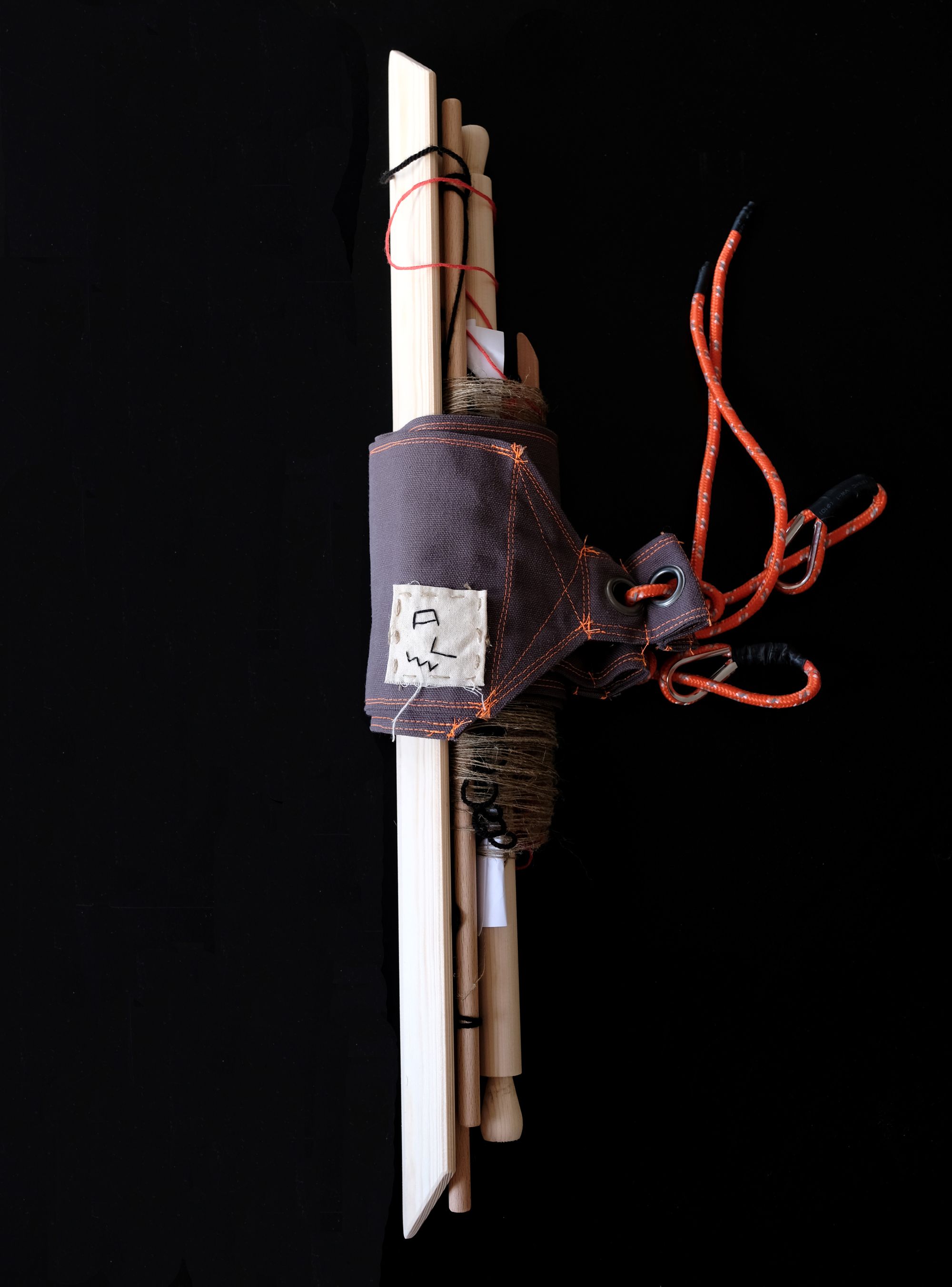 I really hope you like it as much as I do.
Release dates and more info
As this is such a unique way of weaving, I've decided to produce instructional videos that are part of the Loom Kit cost. They will take you through the loom set up and how to start off your weaving, some stitches and how to finish your piece. Hopefully this means you can start your backstrap weaving journey too, and you will have lifetime access to the videos!
I'm planning and shooting the videos at the moment, and I'm really looking forward to seeing what people create once they've learned how to use their looms!
I'd love to hear if there's anything specific you'd like me to cover in the instructional videos - just reply to this email if you have any thoughts.
Thanks so much for reading and until next time.
Have a great weekend,
Alex
P.S. I have some commission slots available in the next couple of months, so if you're interested in ordering your own unique piece, do give me a shout x