There's something amazingly satisfying with teaching others how to backstrap weave.
I think it's the challenge that my attendees face with learning how on earth to balance all these moving parts with their body. Together, we go through the frustrations of the loom set up, the mind block of which stick goes where, the fact that the sword keeps collapsing, or that the strap isn't quite at the right length.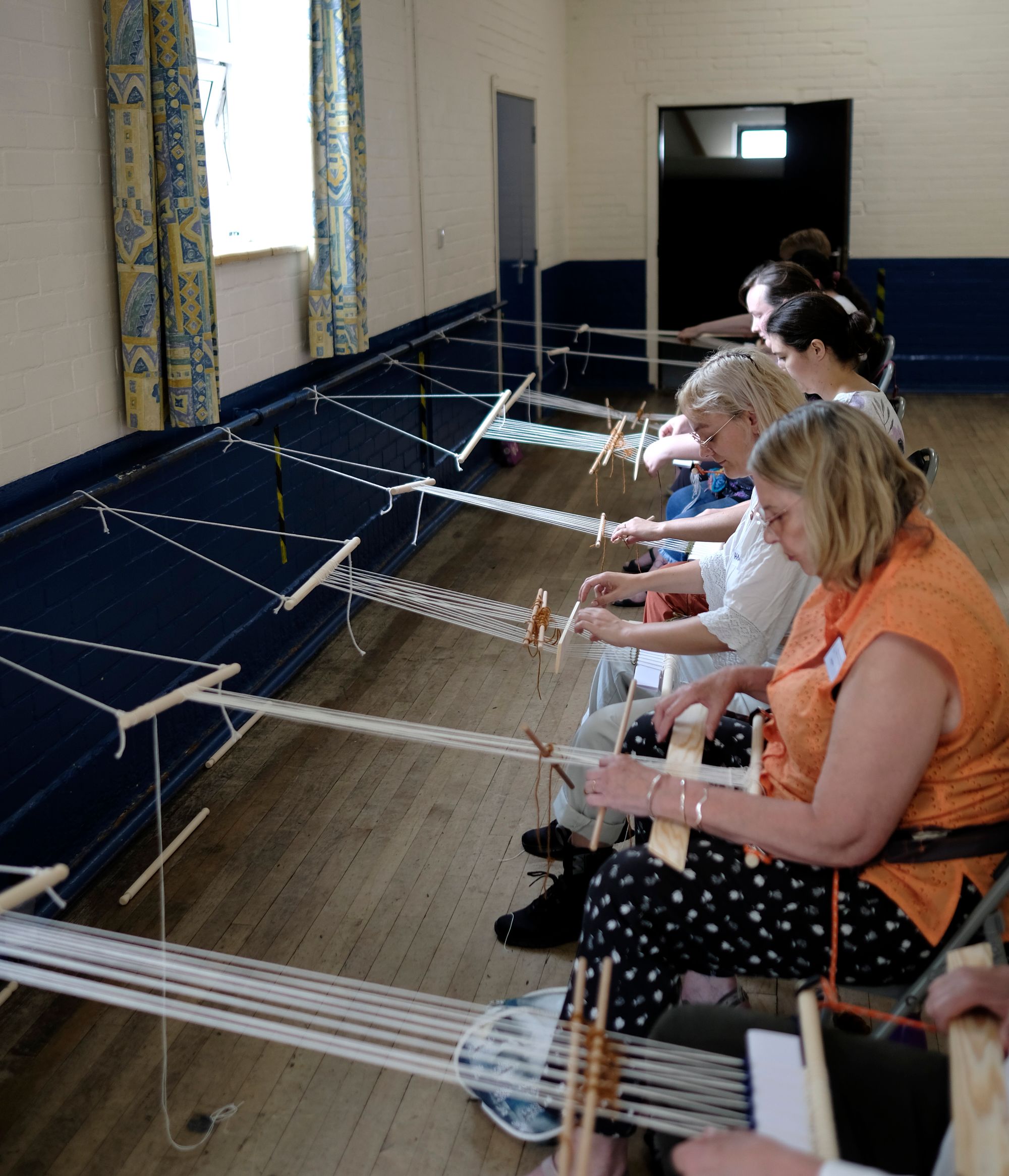 Then suddenly, it makes sense. About a couple of hours in, there's silence. It might be the tiredness, but I think it's just the feeling of being one with the loom. That's when the magic happens, your body moves this way, the loom follows. Before you know it, fabric is created with just a few sticks, a strap, some yarn and your body. You feel a sense of connection with the weavers from the past.
In truth, it's been a bit of a mad month. This last week I've been finishing my old job, starting a new one, working full time as a Studio Manager, and then sewing backstraps in the evenings for the workshop that I held with the Buckinghamshire Guild of Spinners, Weavers and Dyers. I lay awake at night wondering if I've done the right thing.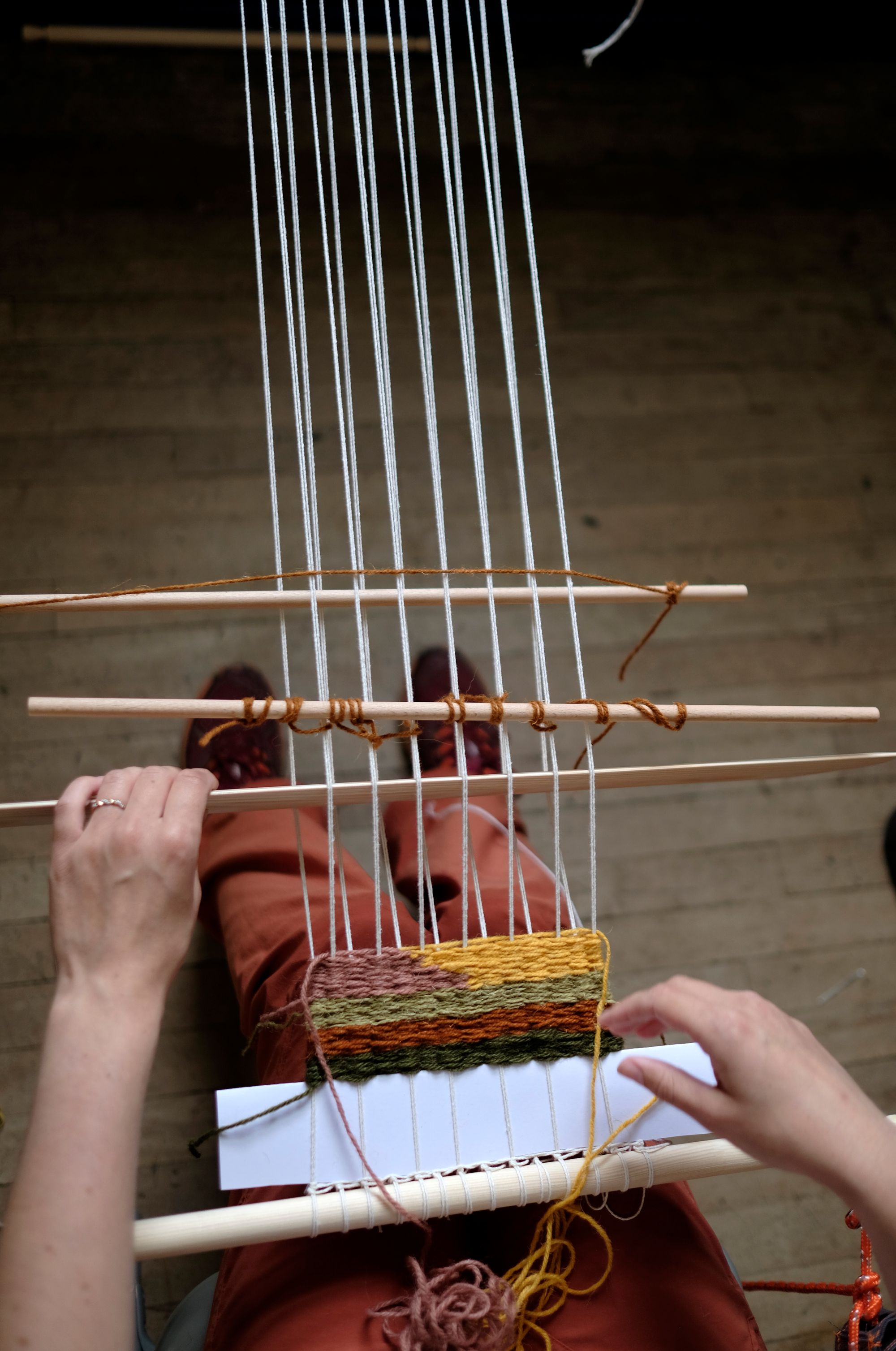 I was kind of hoping that not enough attendees would come along, so that I could have a totally free Sunday, to myself. But they did, and I'm so very grateful. The workshop this weekend helped validate my practice. One of the students who came, told me she followed me on Instagram for the past year, and was so excited to finally come to one of my workshops. I needed to hear that! I keep forgetting how being online on Instagram gives you access to so many interesting people.
The Guild members also inspired me to buy a drop spindle and my friend has offered me some raw sheeps wool, and my new boss some Alpaca wool. So if any of you have some yarn spinning tips, let me know!
It all got me thinking that making with our hands is therapeutic. I know that's not ground breaking. After days of admin, I long to not look at a screen and to just make. Backstrap weaving helps me feel like myself. In fact, creativity helps me feel a connection with others. For a moment we're all looking at something, considering it visually, experiencing it. It helps us to look beyond the present moment, together.
Backstrap Weaving Workshop - 9th July
Hopefully this made you want to learn backstrap weaving! Well, there's great news:
I've got 2 backstrap weaving workshops coming up this summer with Yiran from YiCrafts. I can't wait!
Saturday August 19th: more booking info to come!
Both are full day workshops for £95! Absolute steal. Based in Camden Road in London.
I really hope to see you there!
Thanks for reading and have a great day,
Alex